Penn University Life empowers students to reach their fullest potential by providing a diverse range of academic, co-curricular, and professional development programs and experiences. From campus involvement such as performing arts and student government, to cultural resource centers that foster community and create equitable experiences, University Life provides a rich campus experience for Penn's 25,000 students.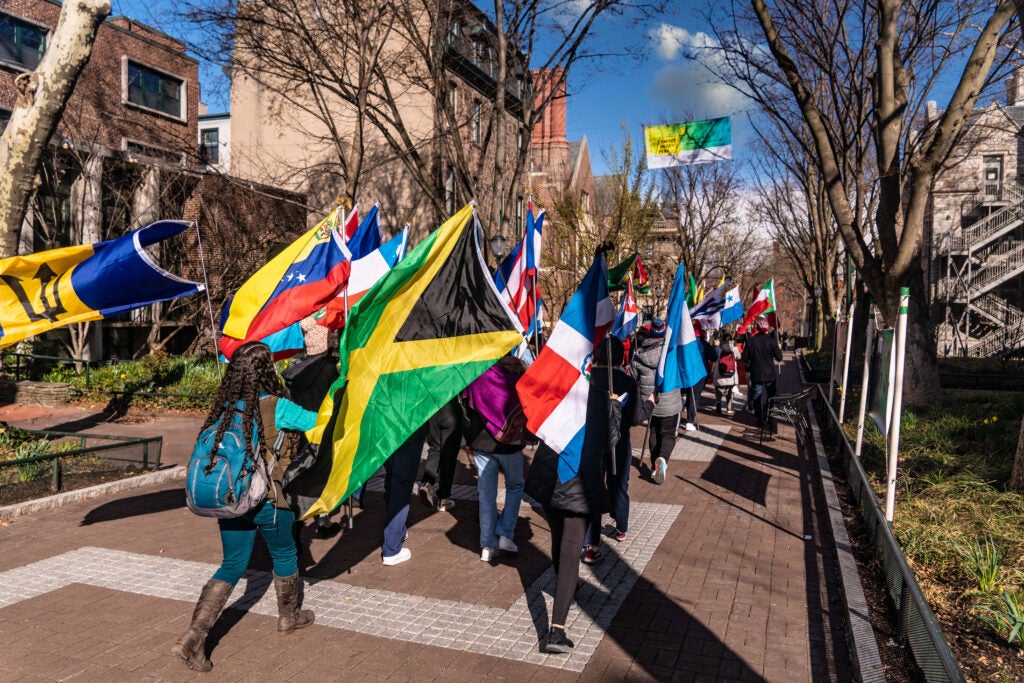 Diversity, Equity, Inclusion, and Belonging
Diversity, equity, inclusion, and belonging are foundational to student success at Penn. University Life is home to six dynamic cultural resource centers (CRCs) that enrich the campus environment through academic engagement, cultural celebration, community building, and leadership development. Built on a rich history of social advocacy, the CRCs work collaboratively to create opportunities for student success through their various initiatives, facilities, courses, and programs. They are welcoming and affirming spaces for students to learn about themselves and others, in preparation for a life of meaning and purpose.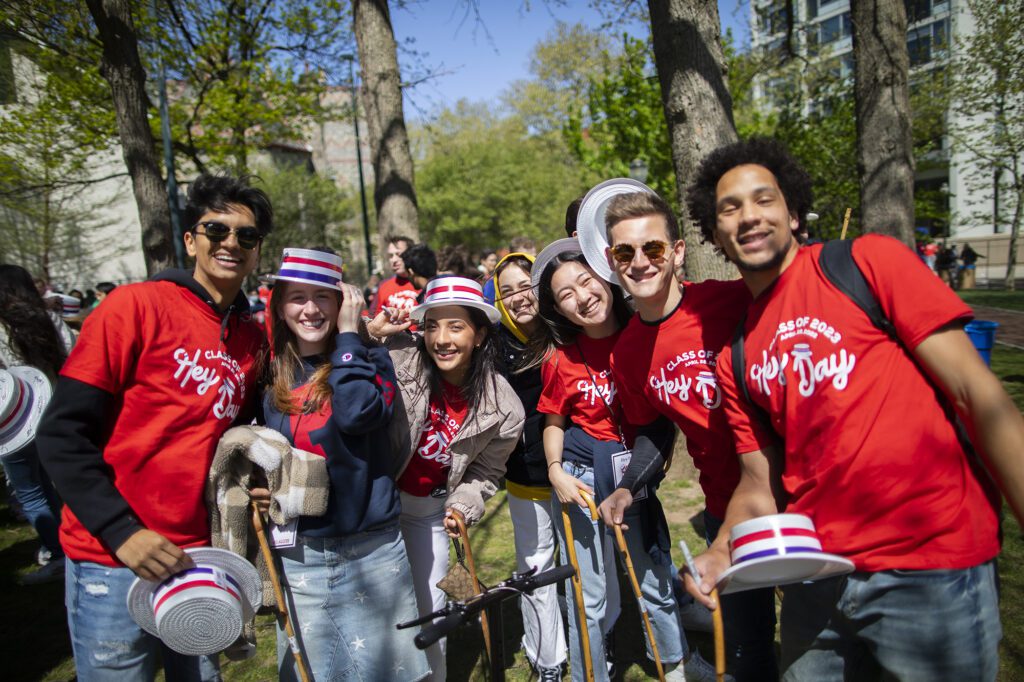 Building a Sense of Community
The moment students step on Penn's campus, the opportunities for community-building are endless. With a campus steeped in tradition, a vibrant arts scene, diverse cultural celebrations, and a diverse offering of student clubs and organizations, Penn students are empowered to thrive socially through unique, academic, and extracurricular opportunities.
Pre-orientation programs offer incoming first-year undergraduates the opportunity to engage with their classmates and create communities at Penn before the traditional New Student Orientation. Each year, over 250 income students participate in pre-orientation programs. Through engaging programming facilitated by upper class student leaders, participants build lasting friendships as they assimilate into campus life through a focal theme or topic. Currently, University Life offers four unique opportunities for students to participate in pre-orientation programming: PennArts (arts and culture), PENNacle (campus leadership, student government), PennQuest (camping on the Appalachian Trail), PennGreen (sustainability), and PennGenEq (gender equity and social justice).
A dedicated funding stream would allow University Life to increase access to pre-orientation programs for more students and expand curriculum into the first-year experience. University Life's goal is to ensure access to pre-orientation programming for any incoming first year student who wants to participate.
The Philadelphia Immersion Initiative curates trips to explore the local city around themes, identities, and contemporary topics. This off-campus program will provide students with the opportunity to build relationships while exploring the city they call home during their time at Penn. Structured experiences introduce students to the wealth of history, arts, and culture that exist in their backyard. Whether it is a sold-out trip to explore the Morris Arboretum, or an excursion to visit one of the city's many museums, students are eager to engage but hesitant to explore independently. Dedicated funding to expand on immersion programming will strengthen Penn's ties to the local Philadelphia community and make the city's world-renowned offerings accessible for all.
As the nation's first student union designed to be the central campus center for community building, Houston Hall serves as a historical representation of the diverse campus community at Penn. For more than 100 years, Houston Hall has evolved into a building that serves many campus constituents for a variety of community building purposes:  performing arts, academic and social engagement, and the home for Penn's 700+ clubs and organizations.
In recent years, University Life has engaged student leaders in conversation about the utilization of Houston and other campus spaces. Students resoundingly report that they want, and need, Houston Hall to be more synonymous with fun, relaxation, and community-building. While various "hubs" for student programs exist across campus, Houston Hall serves as the nucleus for campus engagement. University Life seeks funding to reenergize Houston Hall as an inclusive gathering space where students and organizations ideate, program collaboratively, and foster a sense belonging at Penn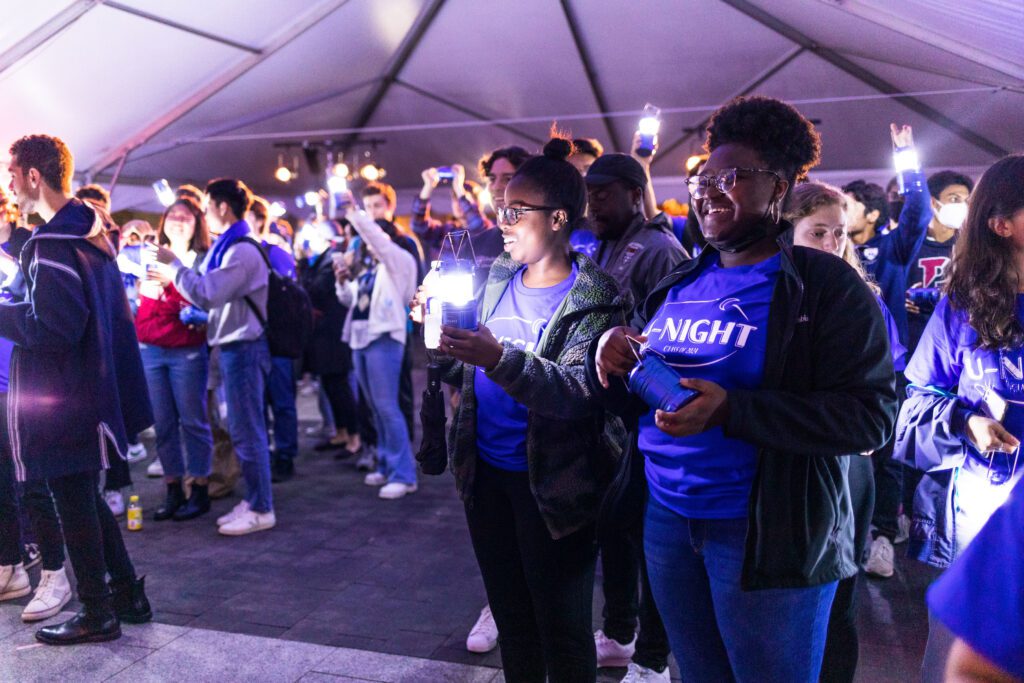 Reimagining Space and Place
University Life feels strongly that the quality and architecture of University spaces has a strong influence on the student experience. It enhances a sense of belonging, promotes community, and removes barriers, real or perceived.
Any given year, over 10,000 students and 700 student groups access our spaces for meetings, events, and fellowship. University Life is seeking dedicated funding to renovate and expand current spaces to improve physical and technical access, as well as usability, in a manner that is welcoming and accommodating. Examples in University Life include the following projects: lactation and nursing parent spaces, gender neutral bathrooms, prayer rooms, and sensory-friendly areas for programming.
Career Services serves more than 20,000 Penn community members a year, from 18-year-old undergraduates writing their first cover letter to doctoral students interviewing for faculty positions to alumni reconnecting for professional development. To better support an ambitious global student body, Career Services will transform its conference room into a larger, multi-functional, state-of-the art Career Connection and Innovation Lab ("Career Lab" for short).
Building connections between people and ideas helps to inspire innovation. The Career Connection & Innovation Lab will provide a transformative space where peer-to-peer connections and student-alumni interactions can be established and then harnessed as part of the career development process. A high-tech, flexible Career Connection and Innovation Lab will co-locate a completely integrated Career Services experience with workshops, interactive labs, employer information sessions, peer and professional career advising, and on-campus interviewing. Centrally located, it will ensure that all students, regardless of what school or program they are in, feel equally welcome in these crucial pre-professional settings.
Dedicated funding would expand this alternative spring break program, targeted participants and student groups that have not historically engaged with the center. Additionally, dedicated funding would lower the cost, increasing access to any interested participant.
For nearly two decades, the Weingarten Center has served as the University of Pennsylvania's hub for academic support services outside the classroom, offering holistic, accessible, and equitable disability services and learning resources for undergraduate, graduate, and professional students in all 12 schools. University Life is working closely with Weingarten Center leadership to grow its physical footprint to accommodate the expanding and specialized needs of Penn's diverse student population. University Life is seeking funding to support existing space within the Weingarten Center that supports higher volume of student engagement; identity-based study groups, tutoring circles, and consultations that maximize productivity and efficiency in learning. 
With seed funding, University Life would build a peer educator program to advance this initiative. It would promote institution-wide dialogue that raises awareness of the rich traditions and diversity within Penn, while encouraging students to understand the importance of building a strong intercultural community on campus. Students will participate in eye-opening experiences and powerful conversations while in a safe, familial space.
This transformational programming will easily integrate into various settings and center student voices as the catalyst for change. Collaborations with faculty and staff across the institution will promote a global perspective, divergent thinking, and empathy to a wide audience across the institution. Serving as both a resource and partner to administration, this program will also serve as a key leadership development experience for both facilitators and participants.
University Life believes that every gift makes an impact on the student experience. By making a gift, you are shaping the lives of students and helping to maintain Penn's vibrant community. For more information about making a gift, please contact University Life.