University Life at Penn nurtures an inclusive campus life environment where students grow intellectually, engage in meaningful experiential opportunities, and deepen intercultural and interpersonal understanding in preparation for a life of meaning and purpose.
University Life Programs and Services
University Life is part of the Office of the Provost. University Life departments serve undergraduate, graduate, and professional students, providing academic and career support, campus and community engagement, and much more.
Our efforts help to fulfill Penn's strategic vision and enhance the ability of Penn students to reach their fullest potential.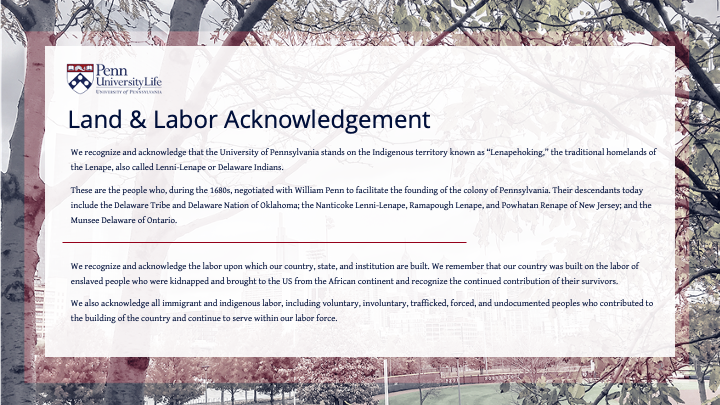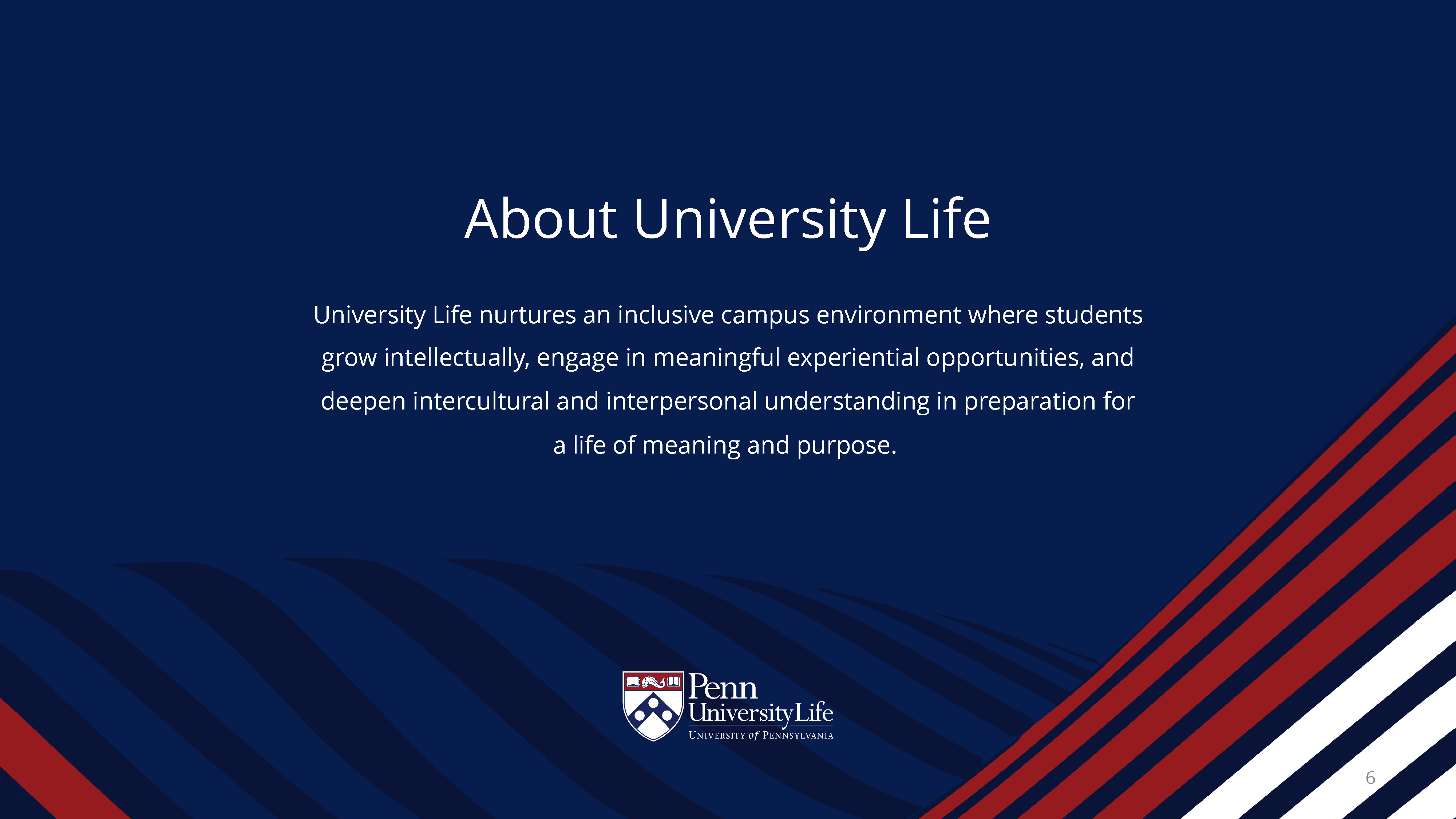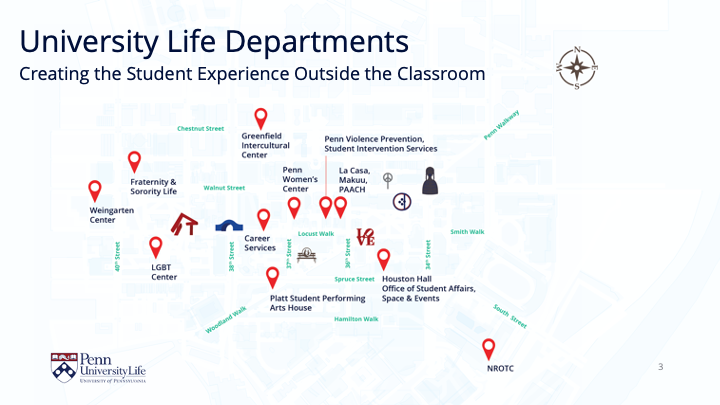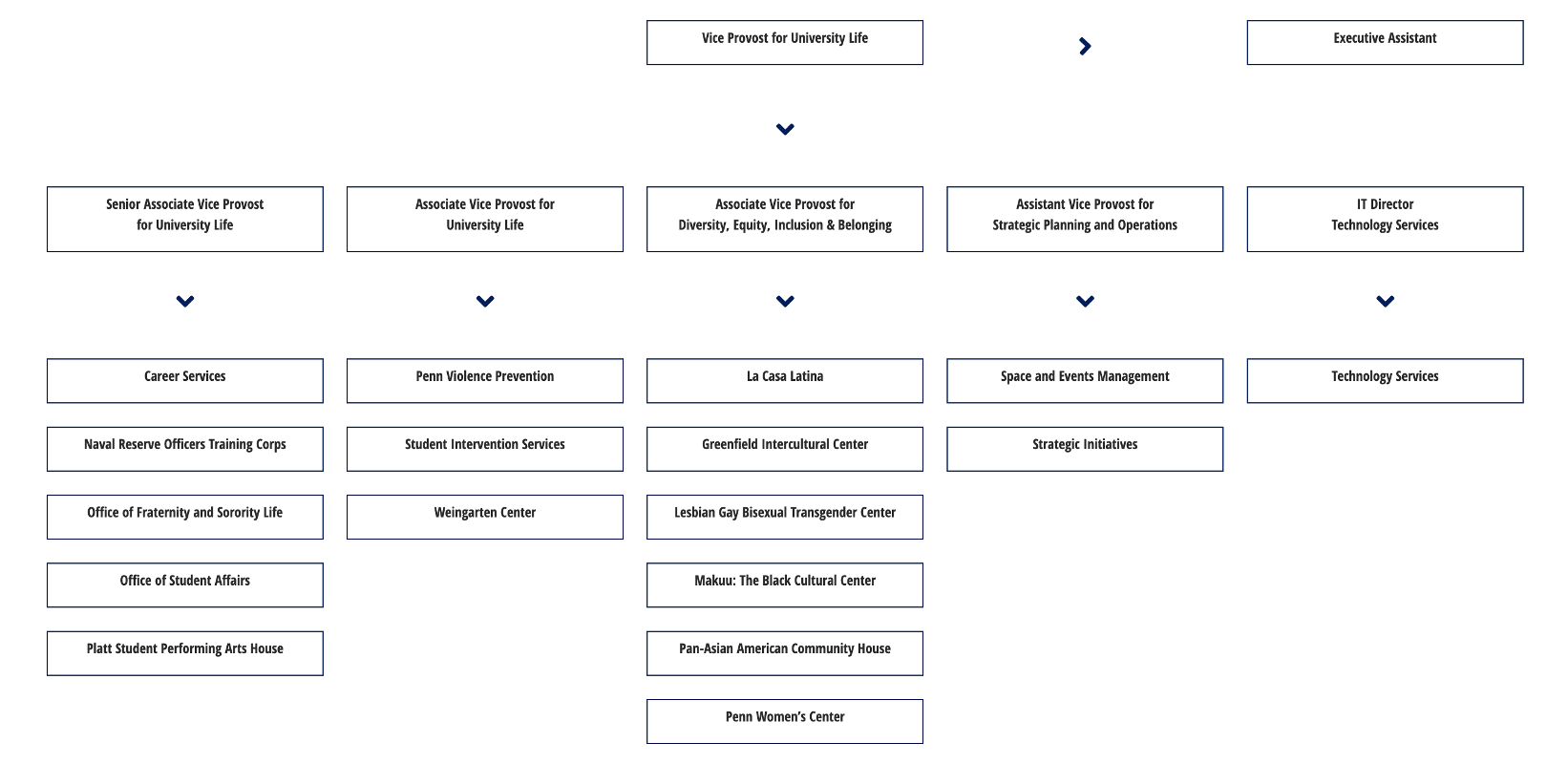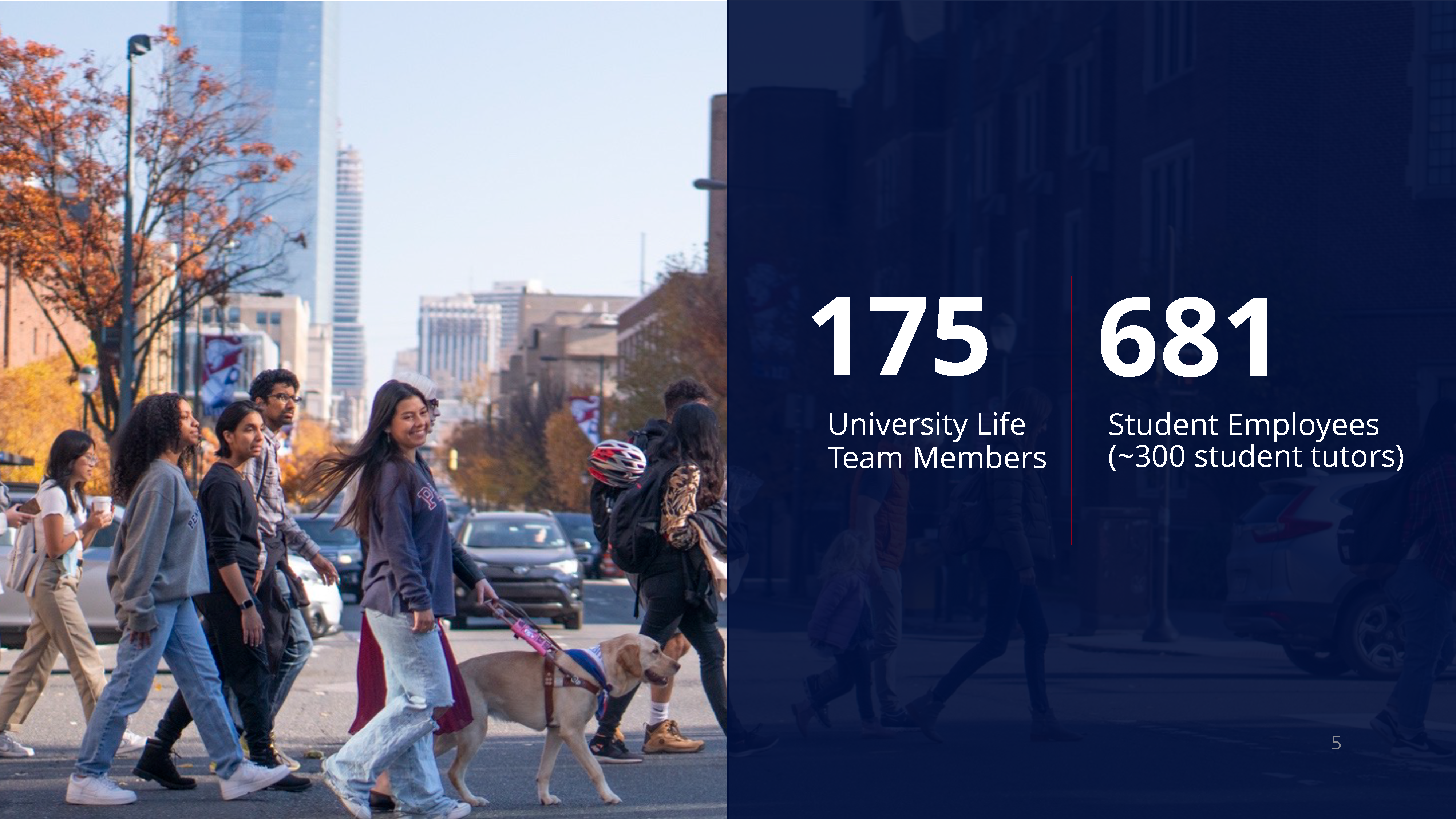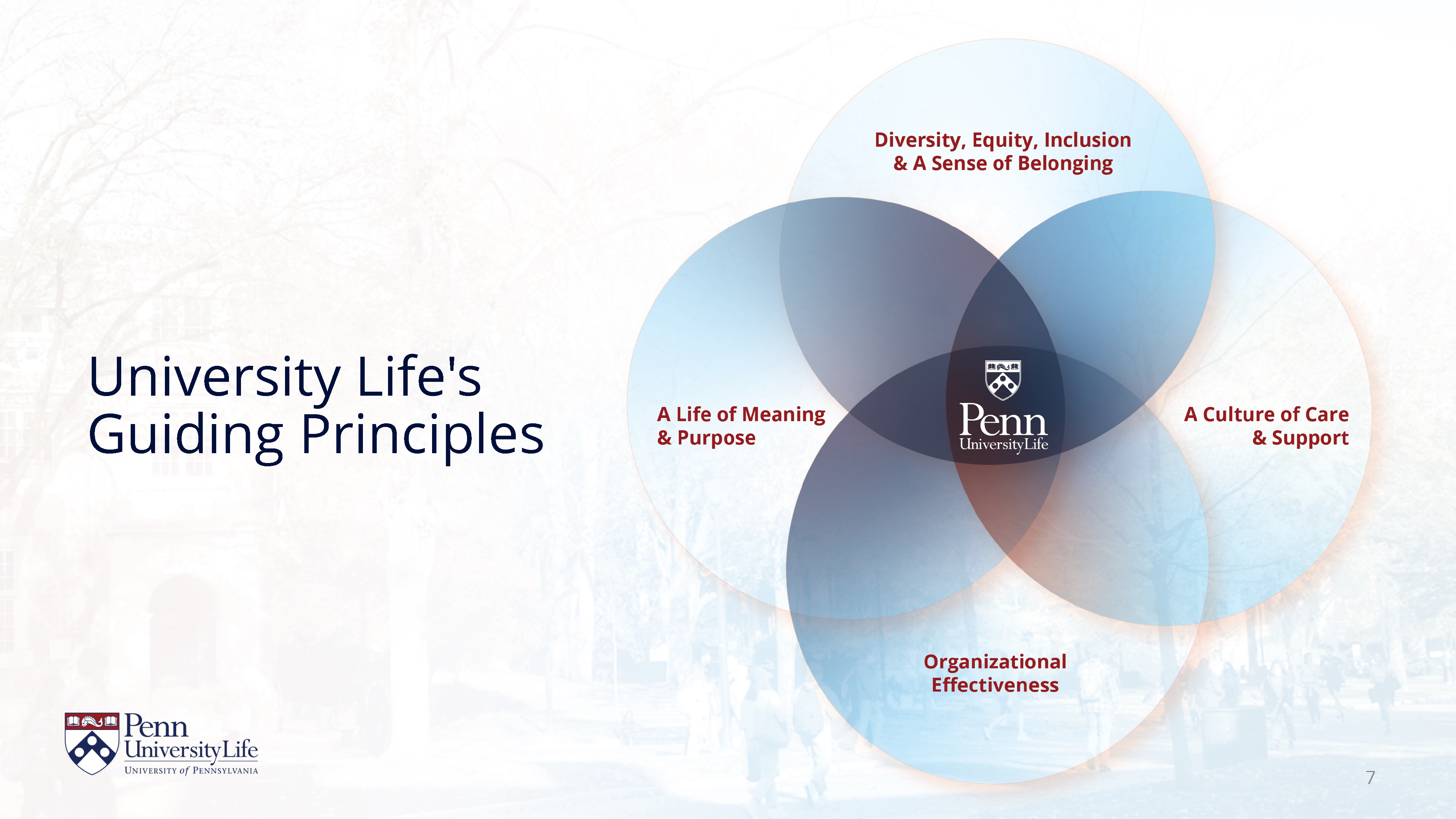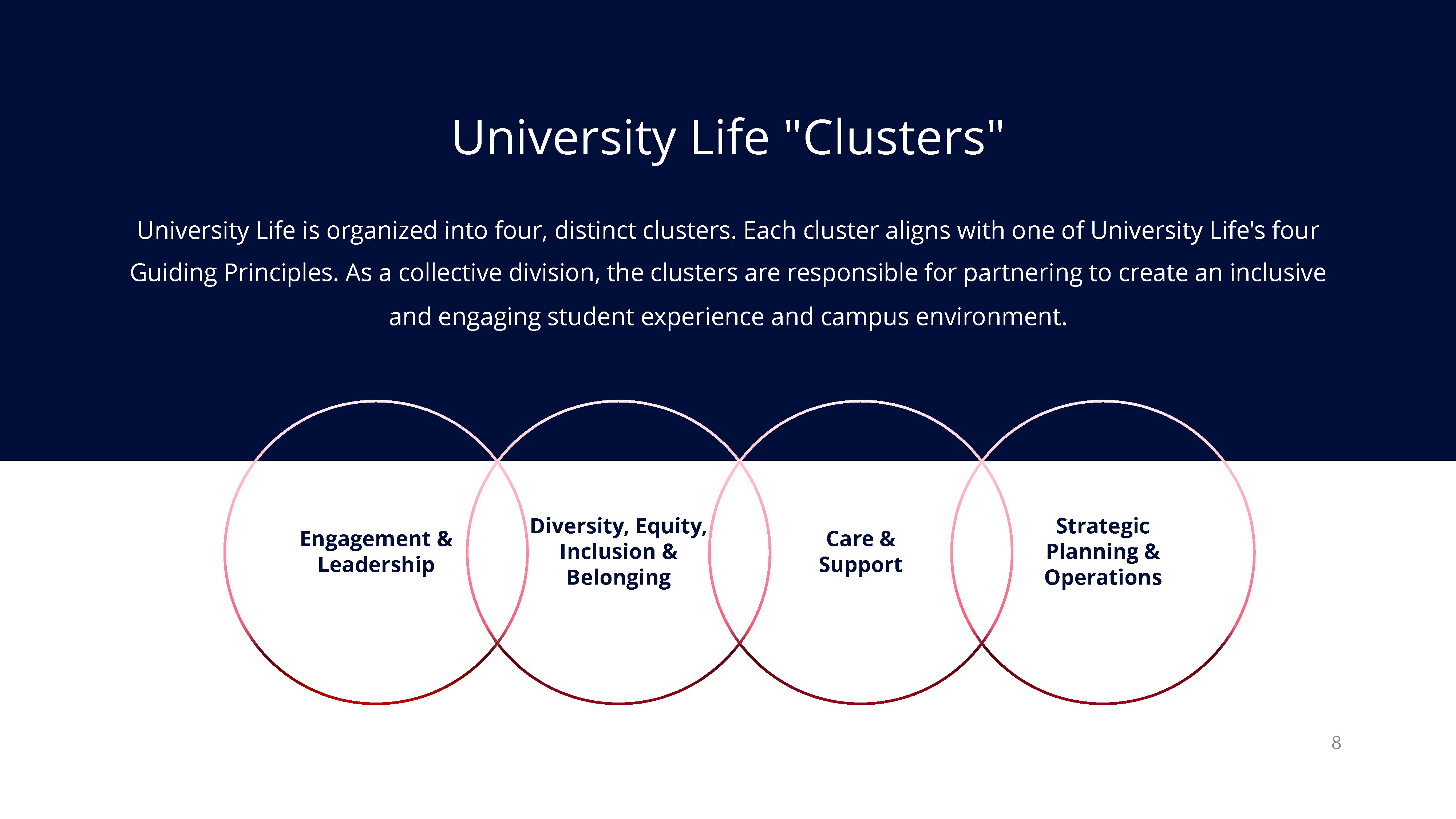 You Are Here
Life at Penn is vibrant and full of incredible opportunities. We encourage you to explore everything University Life has to offer.
University Life Central Administration
3611 Locust Walk
Philadelphia, PA 19104-6222
215.898.6081