A Culture of Caring
Four years ago, Sharon Smith, Associate Vice Provost for University Life, laid out a new vision for Penn's Weingarten Center, the University's home for academic support and disability services.
"We wanted to put all available offerings in front of students and help them map out a plan," she says. Smith and her team decided to implement a case management approach to improve student experiences. The impact would be seismic—a cultural shift from à la carte support to a more holistic approach that puts all available services in front of students and guides them through graduation.
Smith's vision has come to life. With a $2.6 million gift from the Moh Foundation, the Center will get a state-of-the-art space for testing accommodations and learning, reimagined services to support every Penn student, additional support staff, and new technology designed for accessible scholarship in the 21st century.
We are destigmatizing disability and empowering all of our students through an integrated learning model.
"With a shared interest in promoting equity and inclusion, our foundation was committed to funding Penn's most urgent priorities for students with disabilities," says Peggy Moh, president of the Moh Foundation, proud Penn parent, and member of the Weingarten Advisory Board. "By providing resources for programmatic experimentation, new technology and capital enhancements, we hoped to help solidify the Center's position as the leader of student support services in the country."
Slated to open in the fall of 2022, the new testing space, located in the Penn Libraries' Biotech Commons, will provide an accessible, quiet exam site for students who require testing accommodations. "This is a truly transformative gift," says Jane Holahan, Executive Director of the Weingarten Center.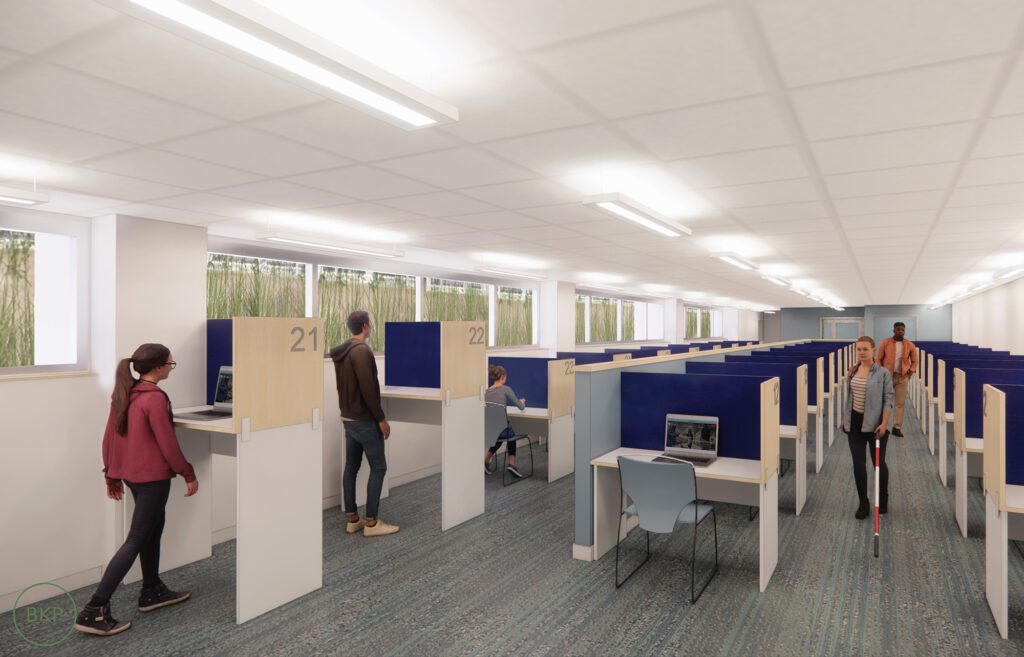 "During the COVID-19 pandemic, we had to come up with creative ways to proactively connect people to the resources they needed," says Niko Simpkins, ENG'22, GEng'23, and a Weingarten Center Ambassador. "I've hosted various Weingarten workshops through my student organizations, which worked well in the virtual setting to expose a broader audience of students to the resources that Weingarten has to offer."
At Penn, the rigors of academic life persist for students at all levels. "I'm inspired every day by my peers who aren't afraid to ask for help, and also by the other Ambassadors who are unbelievably busy but take time to advocate for and spread the word about the Center," said Hoang-Anh Phan, Gr'28, a fourth-year Ph.D. candidate in Chemistry and a Weingarten Center Ambassador.
With a history of past support for the Weingarten Center–like funding a new online platform that also enabled the University's campus-wide COVID-19 screening testing and vaccine scheduling systems–the Moh Foundation has long championed its mission.
"The Moh Foundation has been a valued partner in removing the stigma of seeking help at Penn," says Ryan Miller, Director of Academic Support at the Weingarten Center. "Our services are now integrated into a broader network that begins in the classroom and carries over to the rest of campus life at Penn. We find that when students—both with disabilities and without—triangulate the Center's services, they have a network of support with good outcomes often following.