The SALT Annual Conference is a free, all-day, peer-led, on-campus conference created specifically for Penn staff and faculty who are engaged in student affairs.  It is an opportunity for colleagues to learn from each other and discover what is happening across our campus and throughout the profession. The conference is held a few weeks after graduation (end of May or early July) and includes a full day of sessions, networking, a keynote speaker and fantastic food!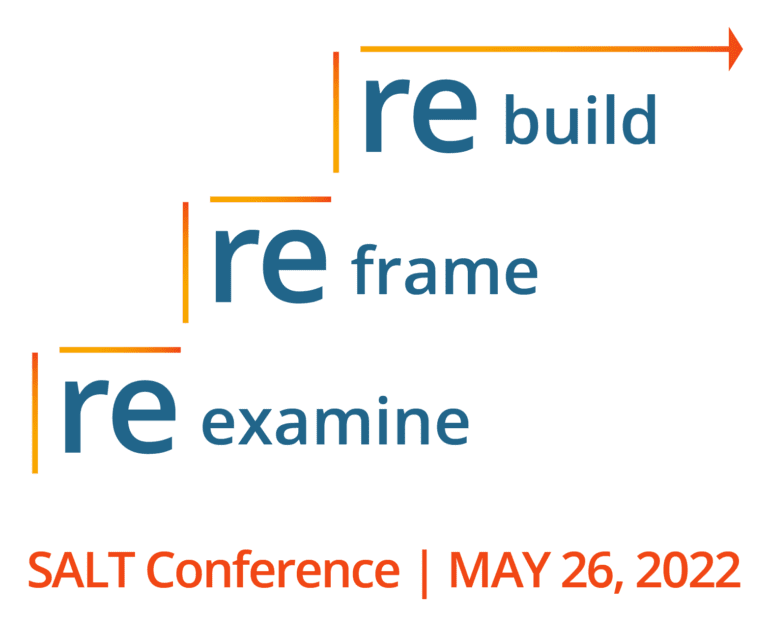 SALT Conference - 2022: Re-examine, Reframe, Rebuild
Registration for the 2022 SALT Conference is now closed. For those who either can't make it or are not comfortable attending in person, there will be opportunities to experience parts of this year's conference virtually. That information will be shared with the SALT listserv when it becomes available.
The Annual SALT Conference is an event to look forward to and an event to remember.  Take a look at past Conferences and the Keynote speakers below.
 SALT Decoded – A Virtual Experience
Sow, Nurture, Grow: Keynote -Dr. James O. Pawelski, Ph.D.
INNOVATE IGNITE INSPIRE STUDENT AFFAIRS: Keynote – Wendell Pritchett
Voices of Student Affairs: Keynote – Lori Rosenkopf
Demonstrating Our Impact: Keynote -Shaun Harper
ENGAGEMENT: Keynote – Austin Quigley
ONE GLOBAL CAMPUS: Keynote – Lee Knefelcamp