On stage at Carnegie Hall
Penn announces plans for new student performing arts center
Penn President Amy Gutmann today announced that the University has begun the planning process to build a new student performing arts center at 33rd Street and Woodland Walk, adjacent to Lauder and Hill College Houses and proximate to King's Court English College House. The University has issued a request for a proposal for a feasibility study for the proposed $31-million, 36,000-square-foot center, a project which Gutmann said has been in high demand by the collective undergraduate student body.
"We are thrilled to be undertaking this extraordinarily exciting project at Penn in support of the thousands of students avidly involved in the performing arts and the dozens and dozens of thriving, talented student performing arts groups on campus. This project would augment the incredible resources now serving student-run performance organizations, with Platt Student Performing Arts House providing leadership in the creation and implementation of arts programming for students at Penn.The proposed center would serve along with the Platt House, Irvine Auditorium, Houston Hall, Iron Gate Theatre, as well as additional spaces at the ARCH, to create a consortium of spaces for undergraduate students who are making important, imaginative, and innovative strides in theater, dance, instrumental and vocal music, comedy, and spoken word. Responding to the expanding needs of Penn's vibrant performing arts community, a terrific team has been quietly at work over the last year to discuss and consider this project. We are now excited to share this proposed vision for a new creative space at Penn."
Penn Glee Club becomes fully gender inclusive
Penn Glee Club becomes fully gender-inclusive after 159 years of all-male singers. In a merger with the Penn Sirens, the chorus will add soprano and alto voices and be open to singers of all genders.
The University of Pennsylvania Glee Club and the Penn Sirens have decided to merge their choral groups, meaning that for the first time since its founding 159 years ago the Glee Club will include singers of all genders and will perform repertoire for soprano and alto voices, in addition to tenor and bass, and for all four voice parts.
In the final step in a yearslong process to make the Glee Club fully gender-inclusive, currently active members voted unanimously Friday afternoon to approve an amendment to the Club's constitution and by-laws to allow singers of all genders and all voice parts.
This is a discussion that we are seeing across student groups about equity and access and social justice. Students across campus are embracing a movement where gender is not a requirement for membership, and gender is not considered to be binary.
"It's a milestone day for sure; we are all really excited. It's quite the accomplishment for all of us. It's incredible that it's done. It's one for the history books," said senior Jake Milner, Glee Club president, minutes after the vote. 
"This merger will provide amazing performance opportunities to all Penn students and creates a more inclusive performing arts community," says junior Marina Dauer, Sirens President.
"The Penn Glee Club and Penn Sirens—two student groups near and dear to my heart who often perform at our most coveted celebrations on campus—have decided to merge, singing a most beautiful song of their commitment to gender inclusivity," says President Amy Gutmann. "This change is historic, as the all-male choir component of Penn Glee Club is almost 160 years old. Both groups have exhibited enormous care, with the thoughtful direction of advisers and leaders at Penn, during the process of making this transformative shift, and I am proud to see where they've landed."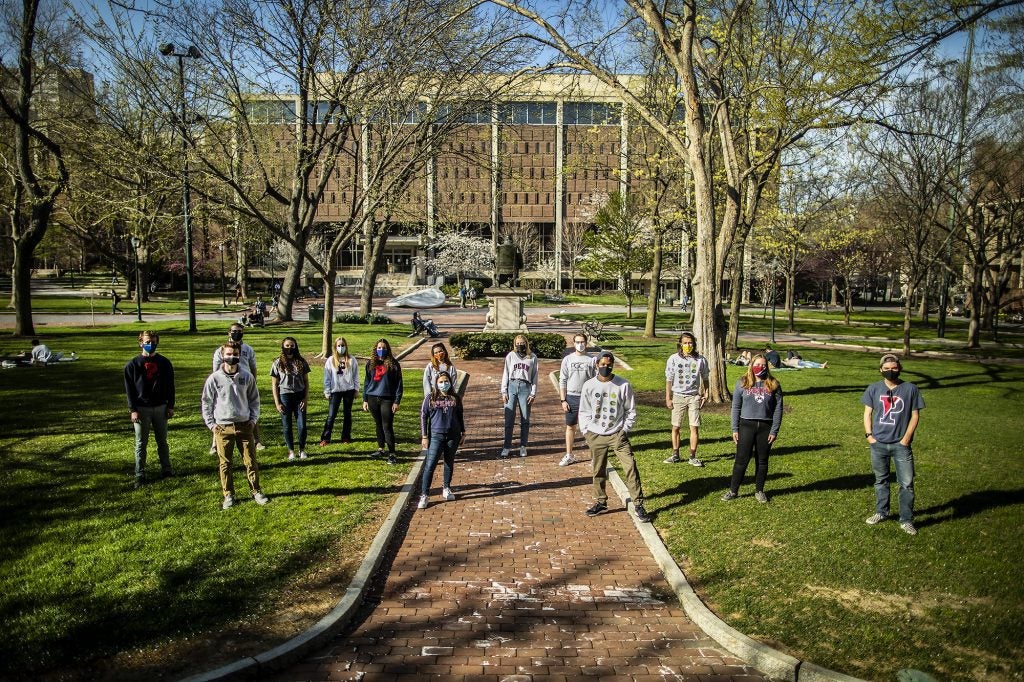 Performing Arts Council Executive Team Video
The students from the Platt Performing Arts Council Executive Team put together a video demonstrating the struggle the community has endured.