Students: Screening Testing Reminder
Thank you for your continued dedication to keeping our Penn community well. As a reminder, all students must receive regular COVID-19 screening tests (at least once every other week). 
If you have not received a COVID-19 test since Monday, November 1, you must test by Saturday, November 13 to remain compliant with the testing requirement.
It is best to schedule out your screening tests for the remainder of the semester so that you receive text alerts and reminders for when you are due for testing. You can do so here: covidscheduling.upenn.edu. Below are the time frames each student must test within to avoid Red Passes for non-compliance with the screening testing program:
Red Passes to be issued on November 16 to non-compliant (must test between November 1 – November 13)
Red Passes to be issued on November 30 to non-compliant (must test between November 15 – November 27)
Red Passes to be issued on December 14 to non-compliant (must test between November 29 – December 11)
Once again, thank you for continuing to do your part to ensure that we can safely fulfill our academic mission here at Penn.
University staff reflect on assisting LGBTQ college students during pandemic
Due to the COVID-19 pandemic, college students have had to live their lives a little differently than initially planned. This includes taking online classes and not engaging with that same sense of camaraderie they would have felt if they attended college in person. 
Many LGBTQ students, in particular, felt a specific form of isolation. But how did campus staff members assist these students? PGN spoke with representatives from departments specializing in diversity and inclusion at Drexel University and University of Pennsylvania on how students felt, what the staff did to combat these issues, and how they plan to move forward.
Erin Cross, the director for UPenn's Lesbian Gay Bisexual Transgender Center, noted the impact of financial issues on transgender and gender-nonconforming students. She said there was a huge uptick in students who applied for UPenn's Townsend Munro Fund, which assists students making gender transitions. She noted that a high number of students applied for it during the pandemic as they now had to pay for food and rent in addition to medical supplies and other things necessary for transition.
"That was something we were pretty shocked by during the first six months of the pandemic in particular. Our trans students were struggling financially a great deal."
MaskUPenn: A year of mask-wearing in pictures
Following CDC guidelines and campus mandates, the Penn community put their best face coverings forward for a masked photo series.
From cotton, cotton blend, plain black, floral, or even bedazzled, the ubiquity of face masks on Penn's campus throughout the pandemic has marked the commitment of the community to do its part to keep everyone safe. The CDC called on all Americans to mask up to prevent the spread of COVID-19 in 2020, and Penn responded with guidelines making masks mandatory on campus. In response, faculty, staff, and students who remained in the city all masked up. While every member of the Penn community received Penn mask compliments of the Division of Human Resources, masks doubled as both necessity and accessory. And accessories often dazzle or express the whimsy of the wearer.
Eric Sucar, University Photographer, put together an amazing photo gallery of our community masking up.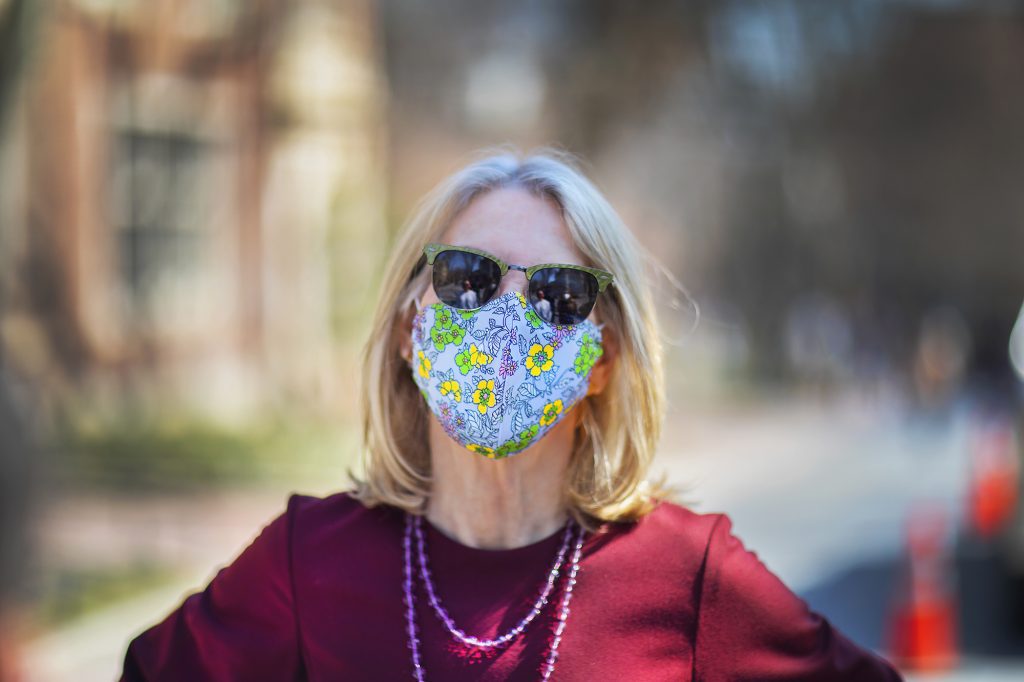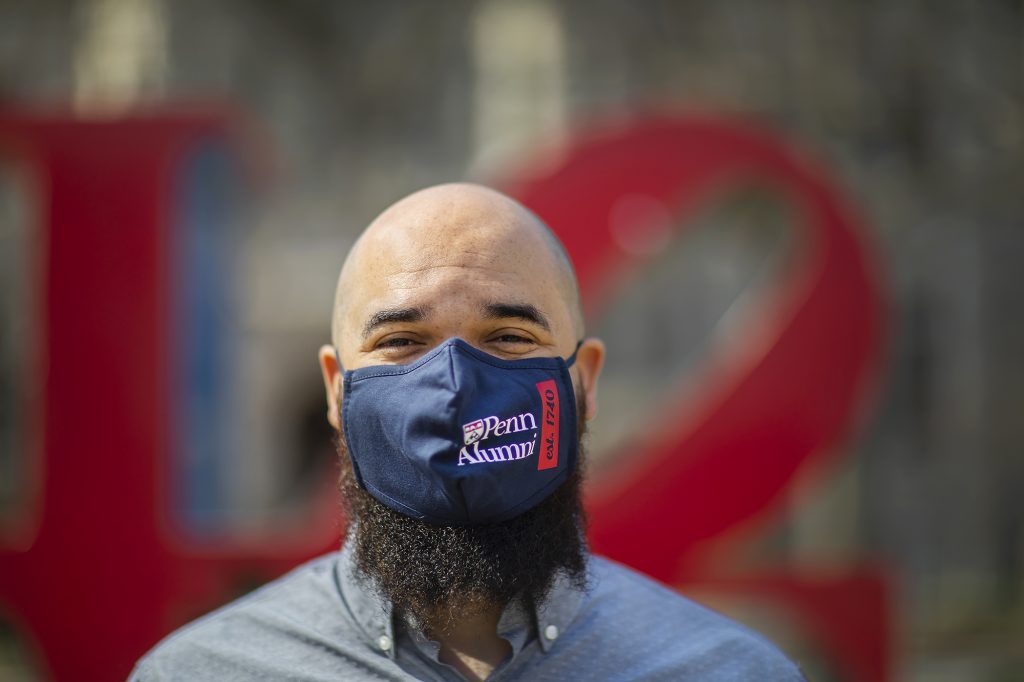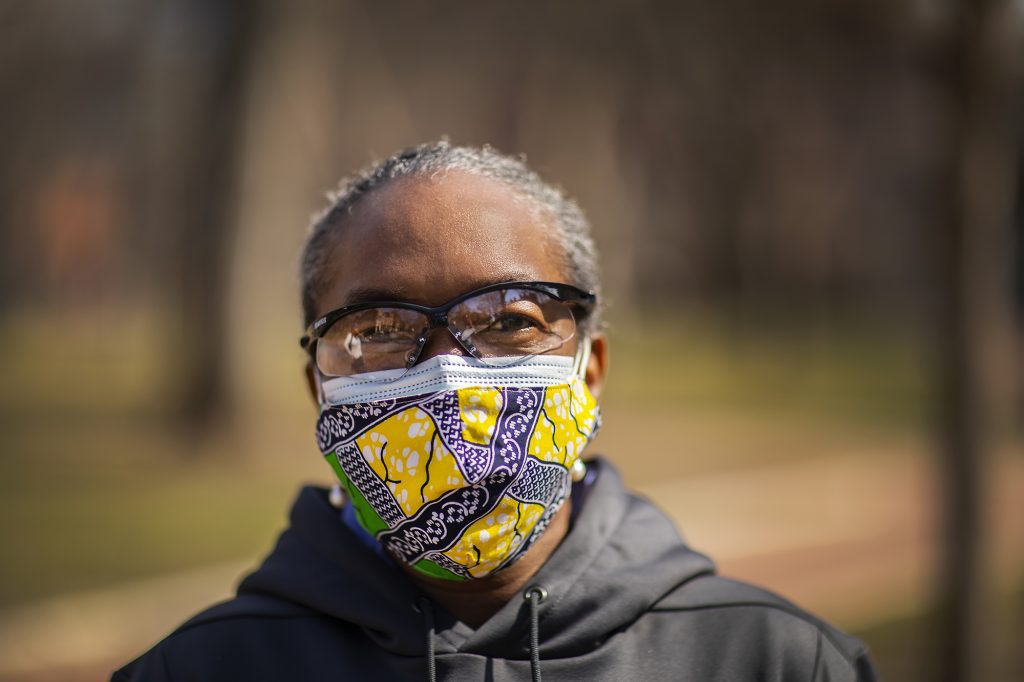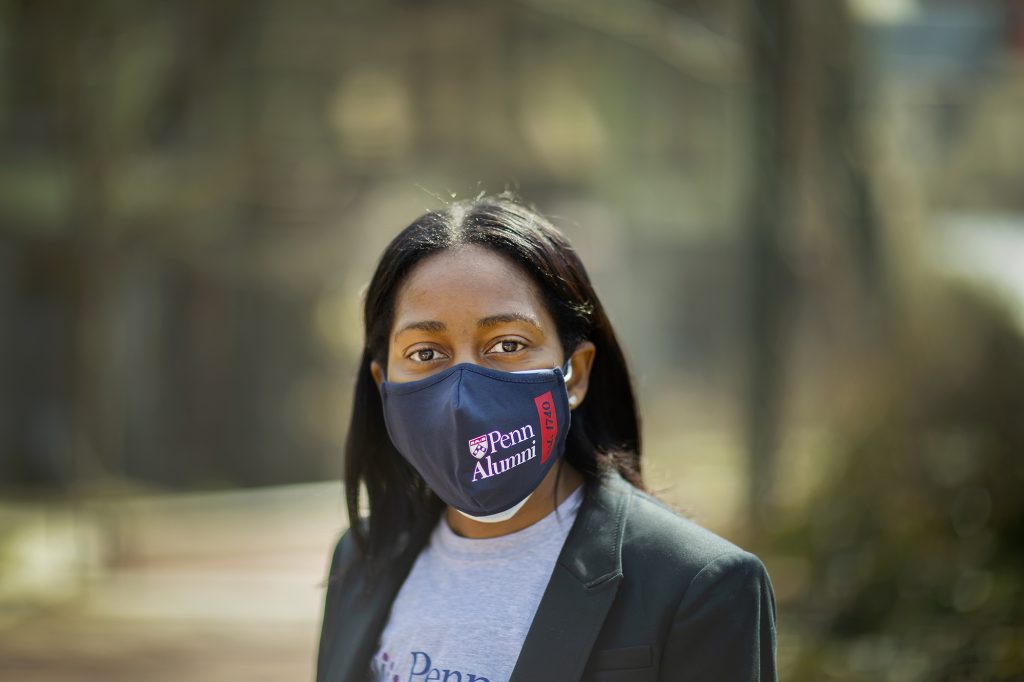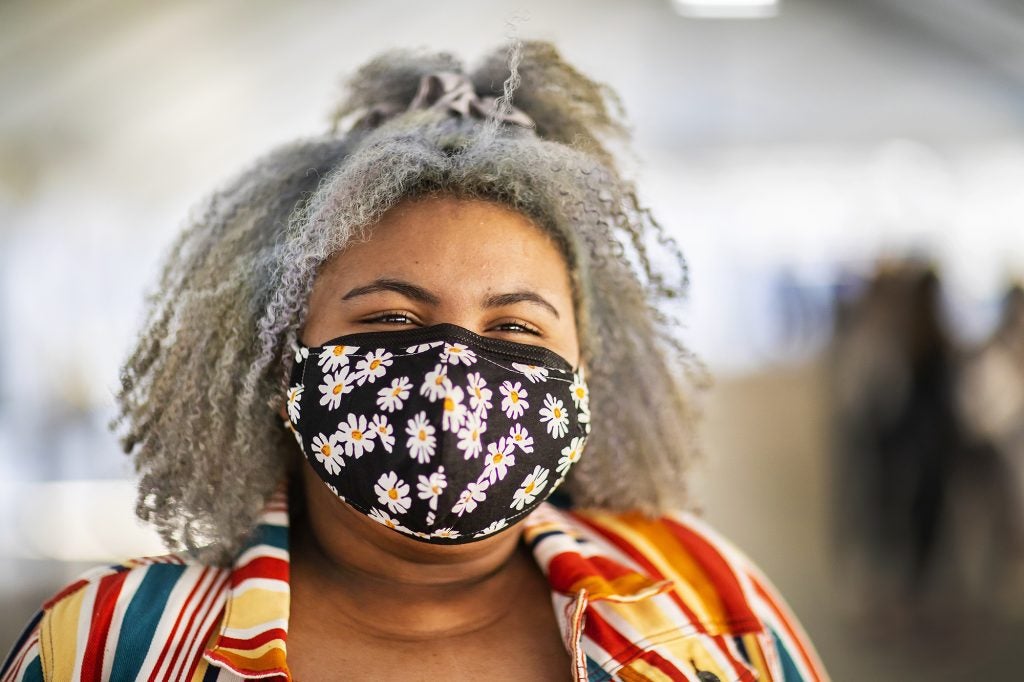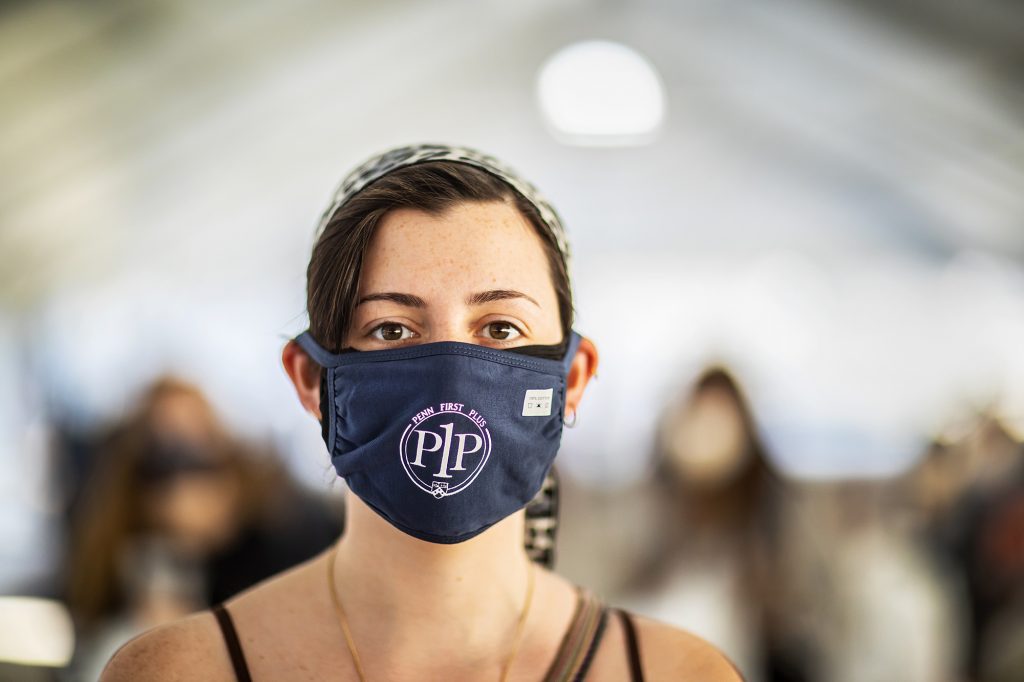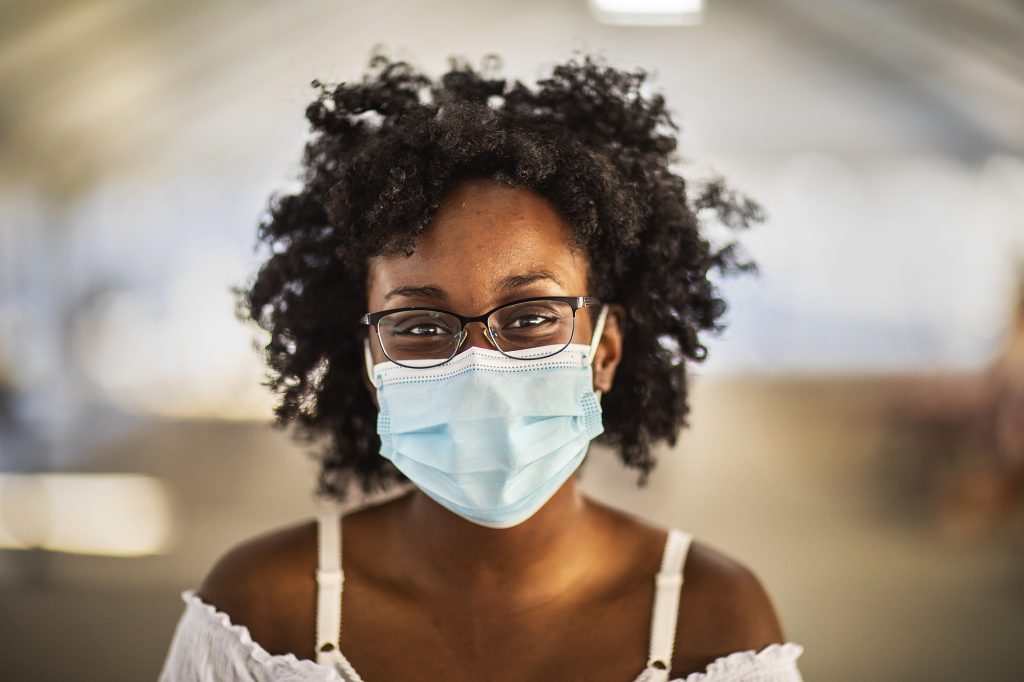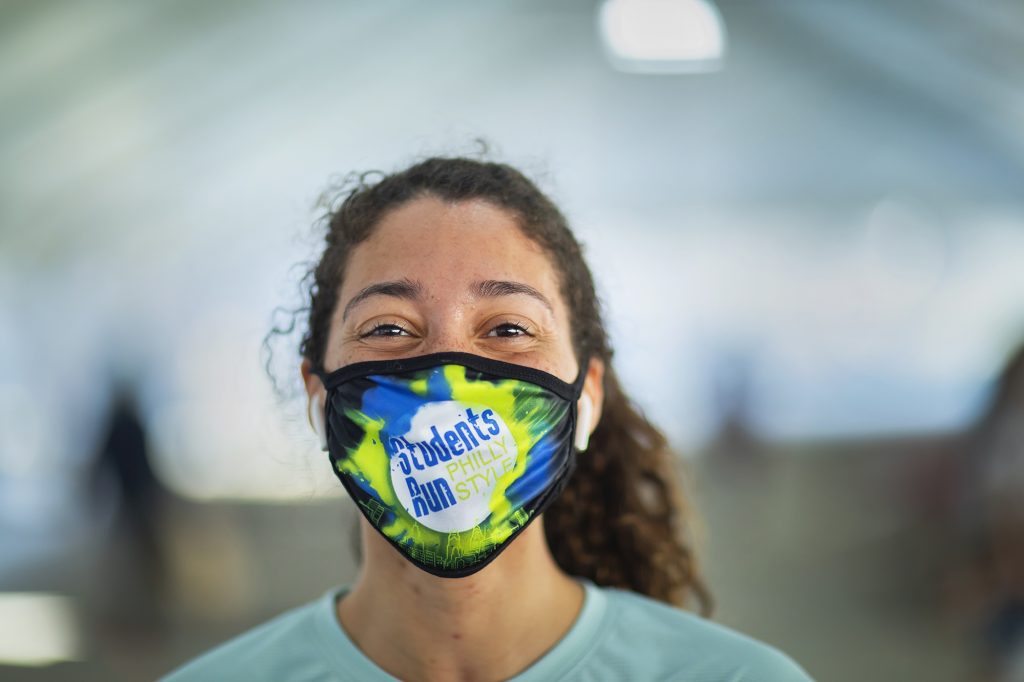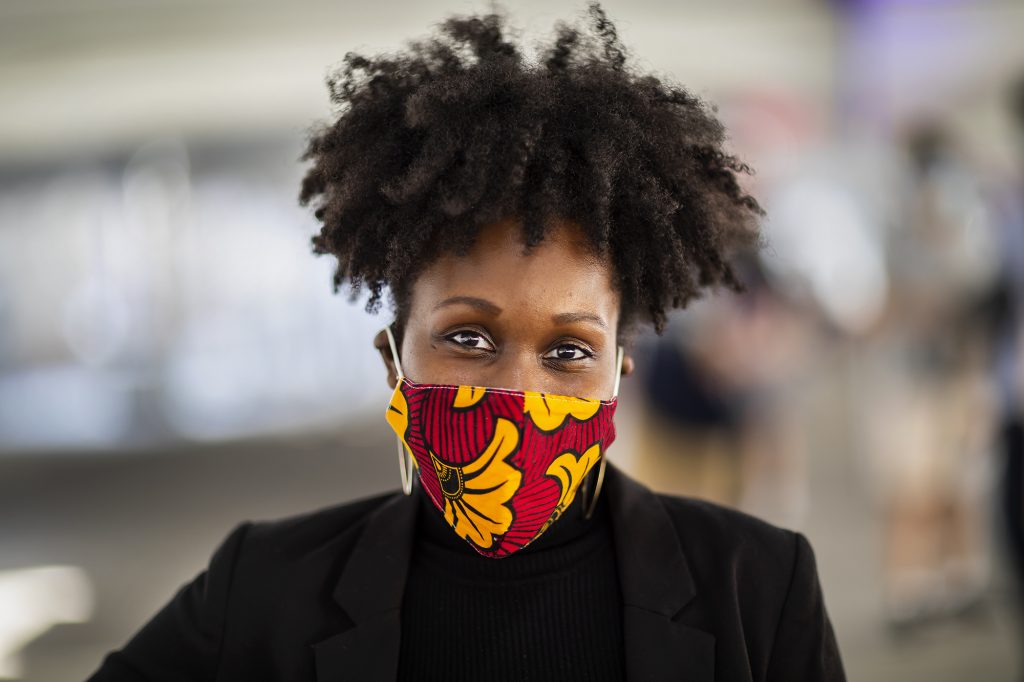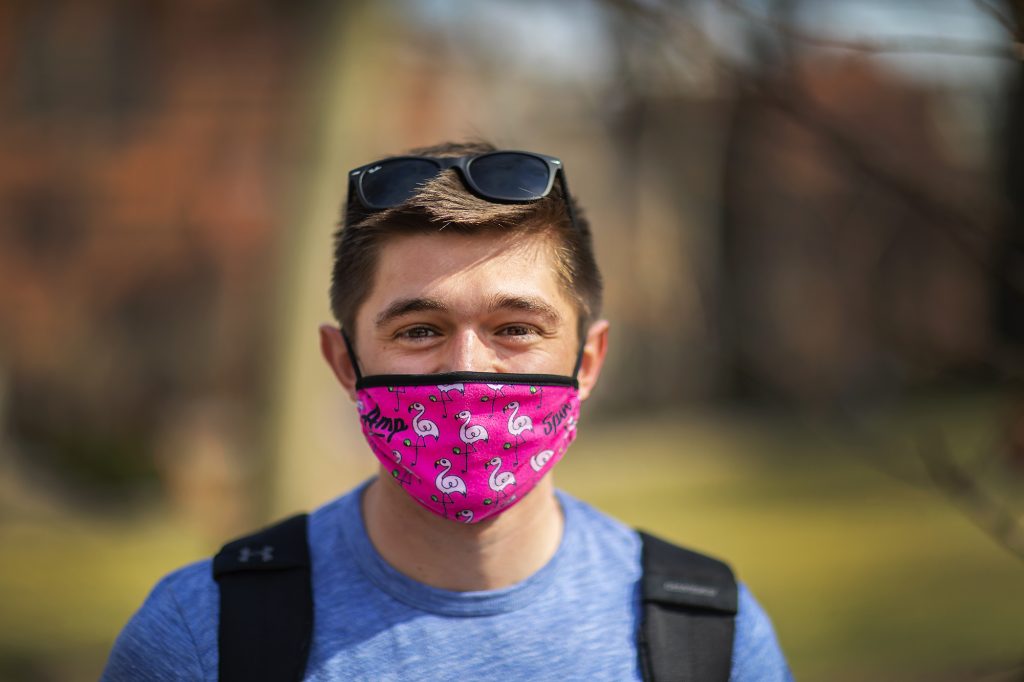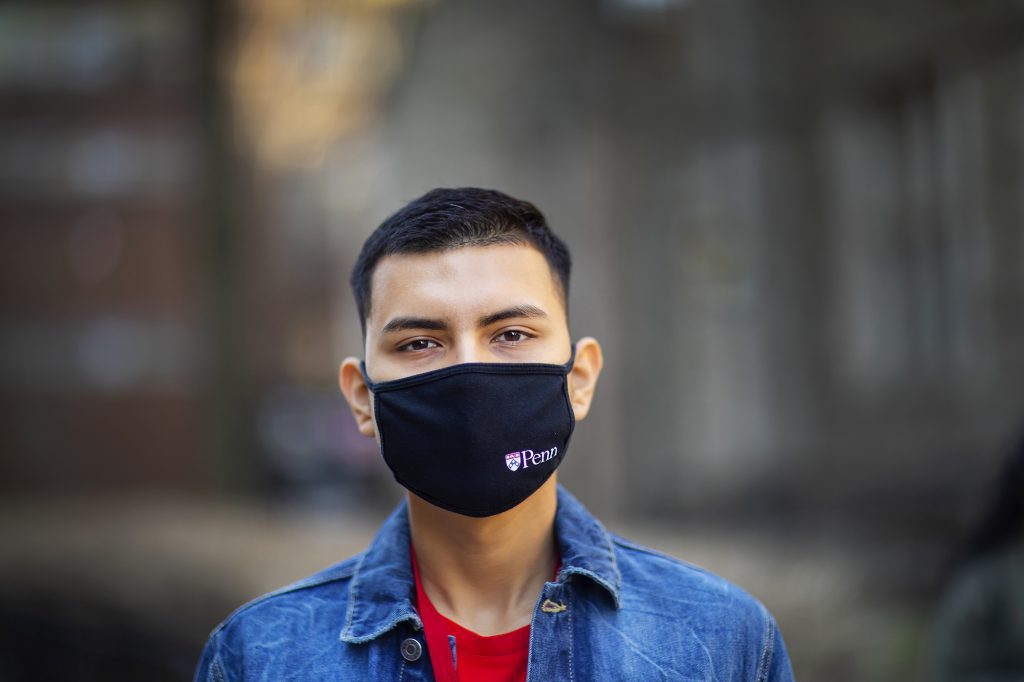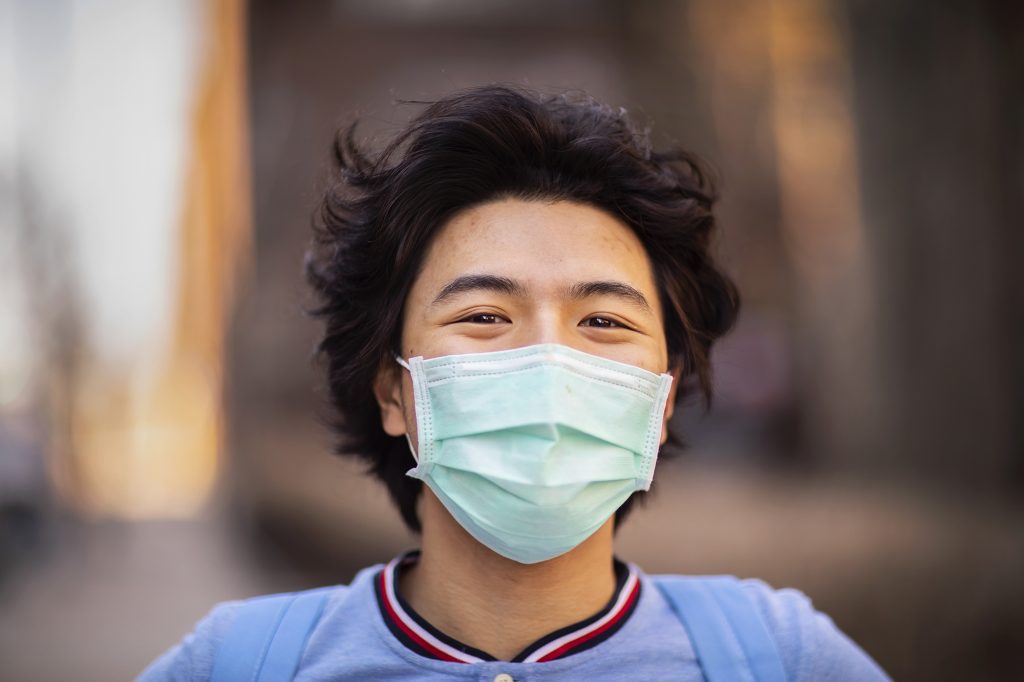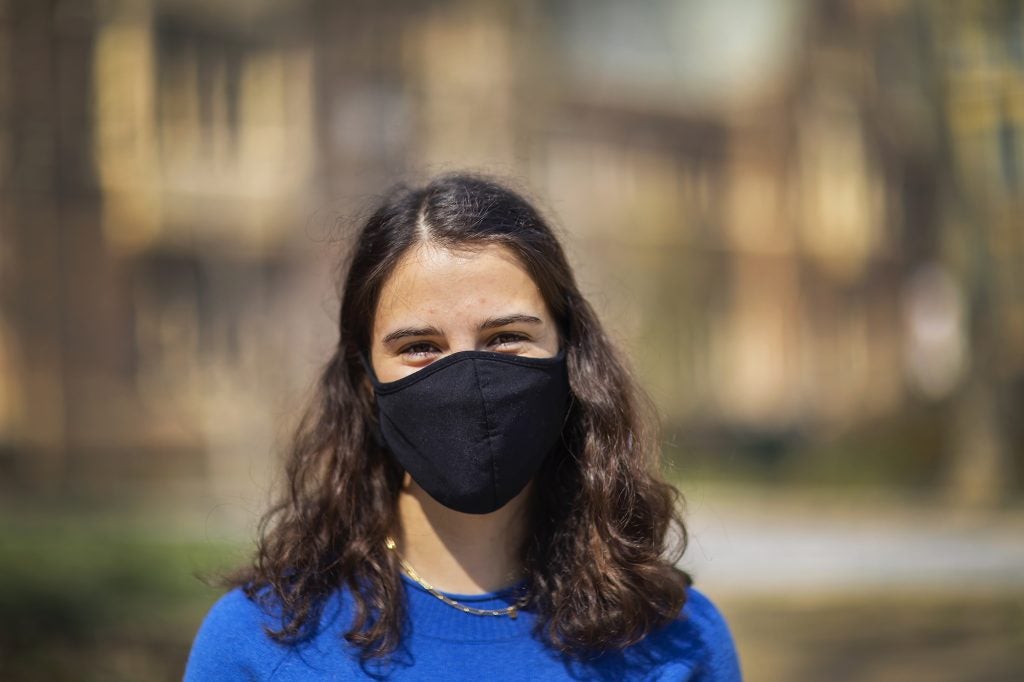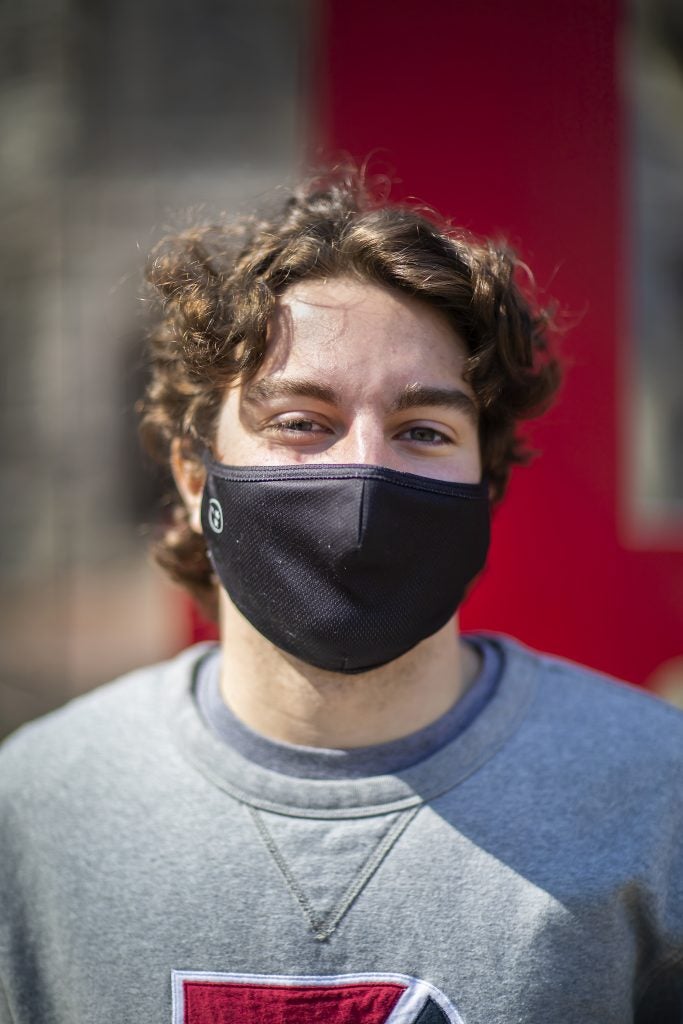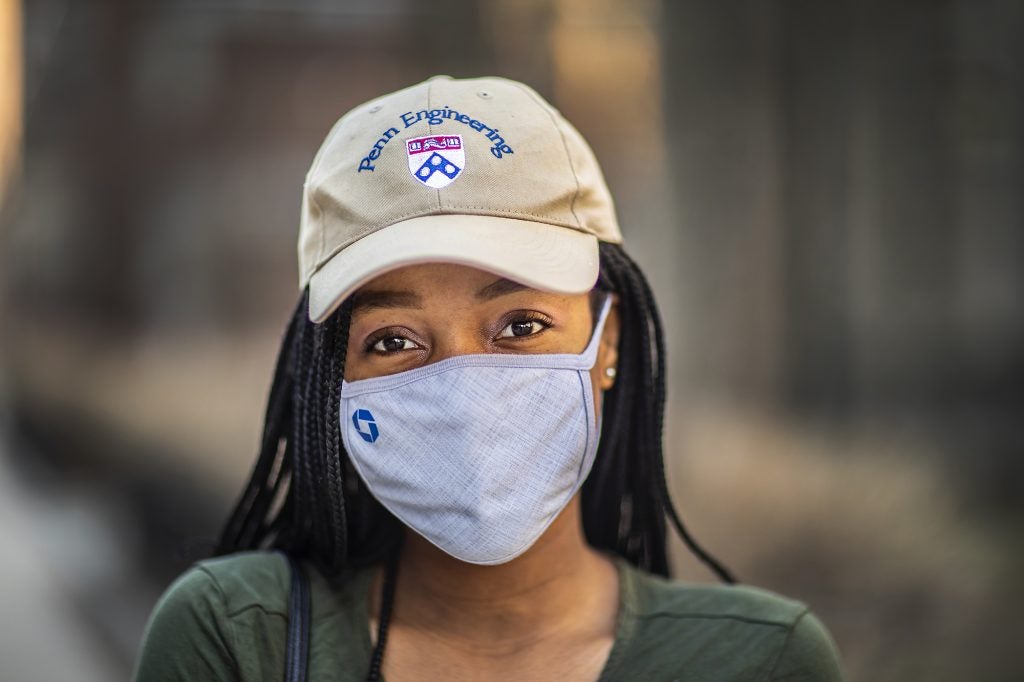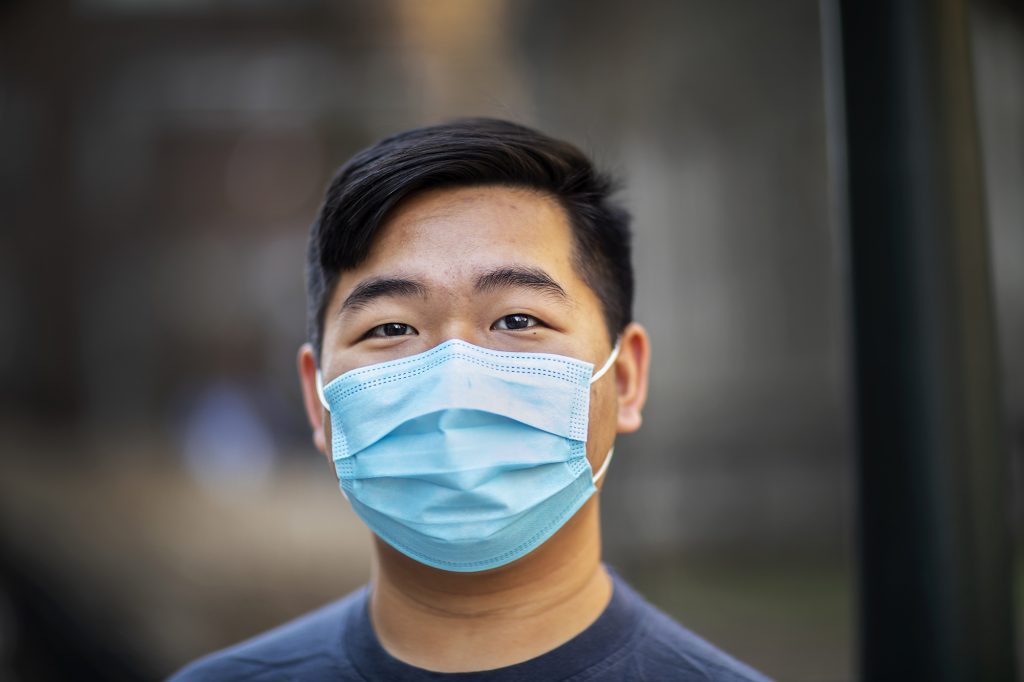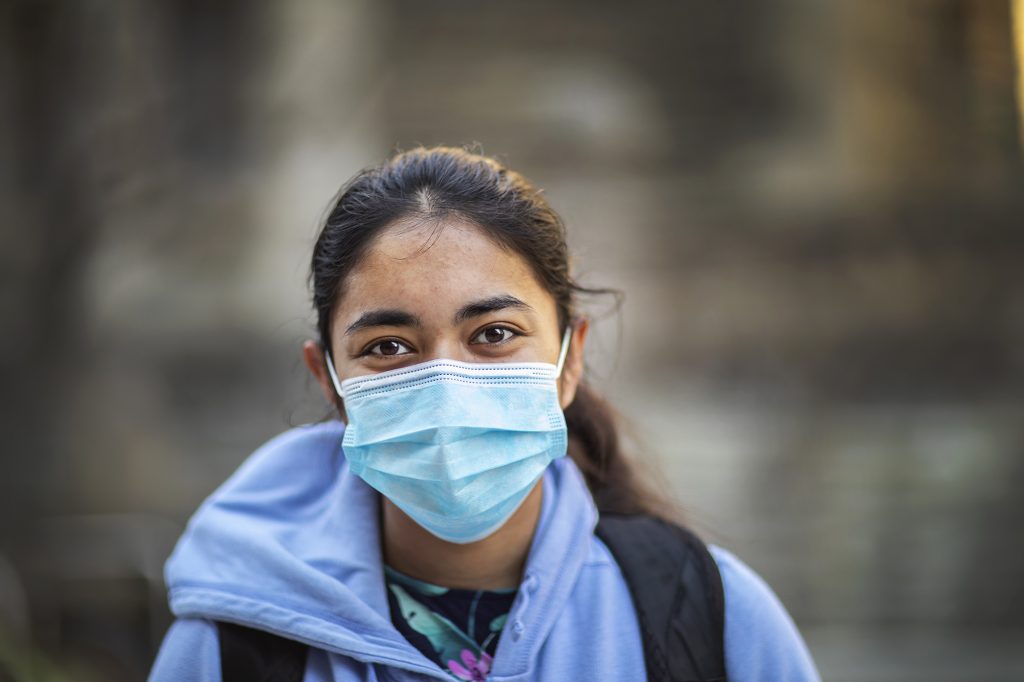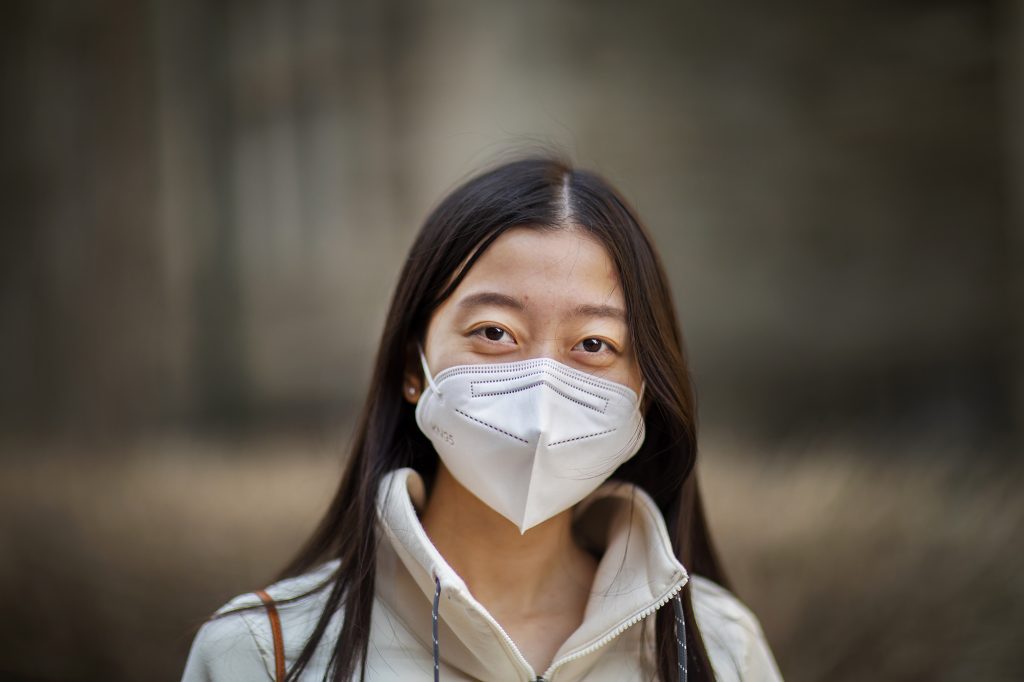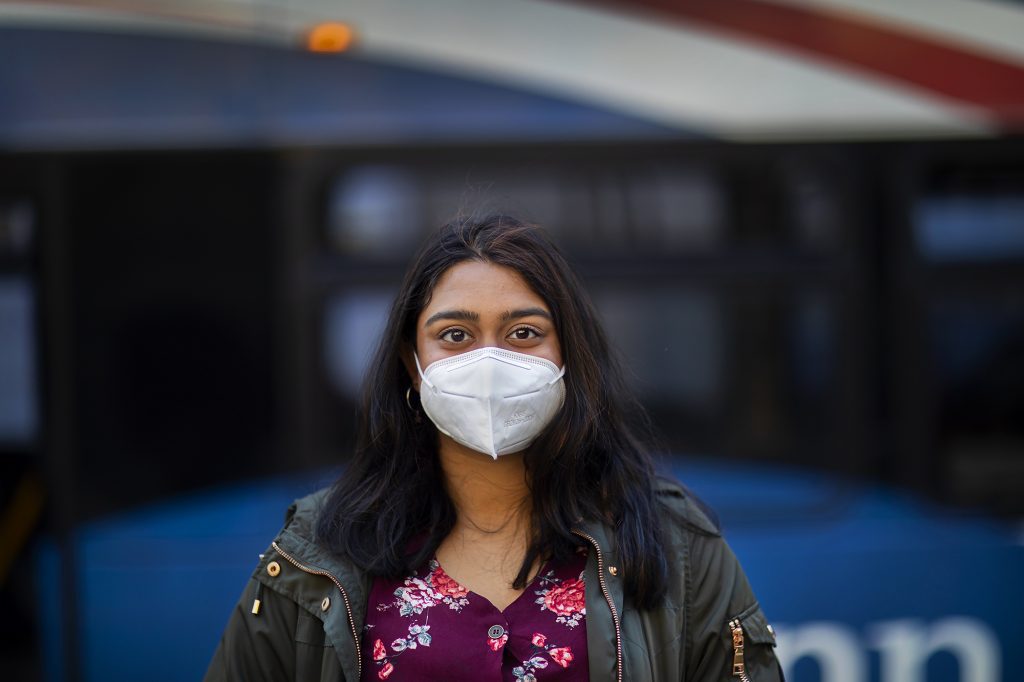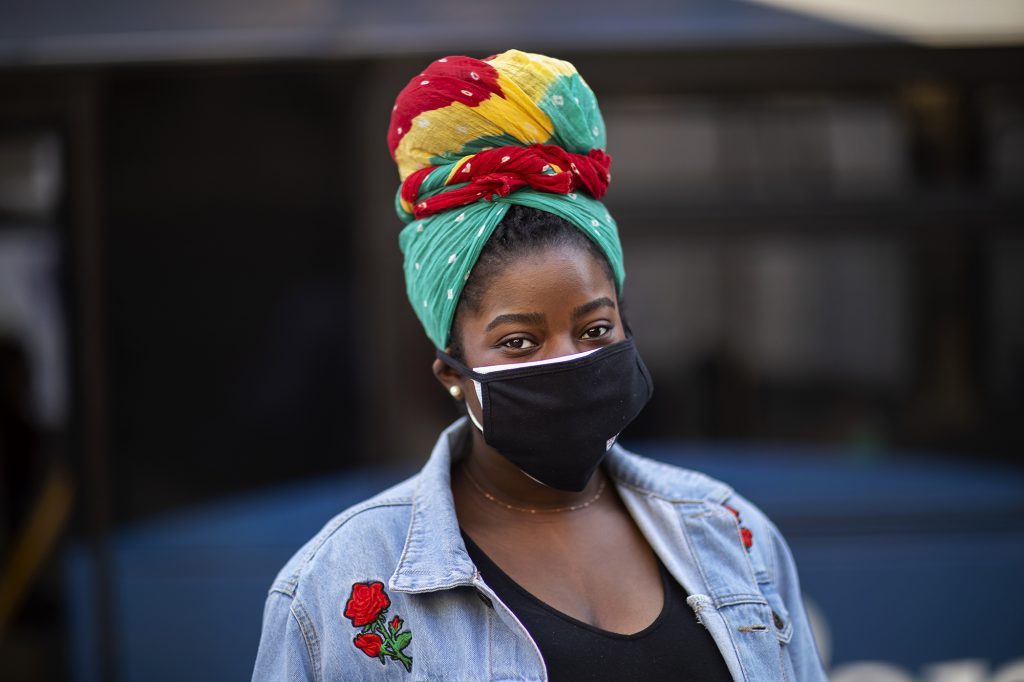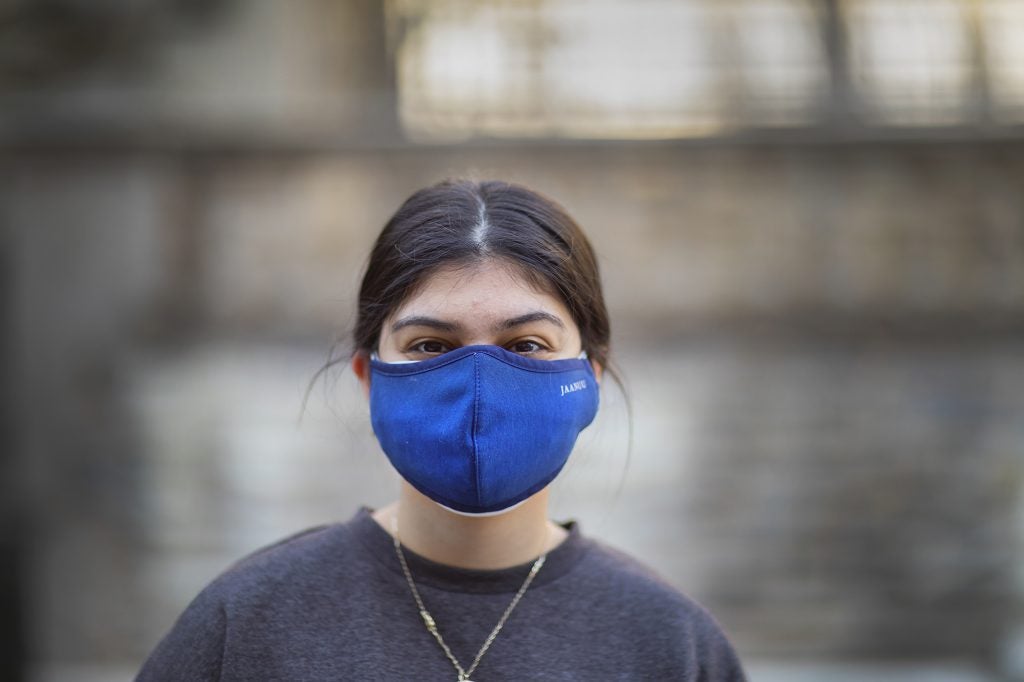 Commemorating a Challenging Year
To mark one year since COVID-19 changed our lives, we honor the essential workers within our entire Penn Community for their selfless work and dedication. We also look to the future with hope and optimism for brighter days ahead.
Supporting Penn's Asian community
A year marked by the global pandemic was also marked by anti-Asian xenophobia, evidenced most recently in the Atlanta shootings. The Trump administration's reaction to COVID-19…
Calling it the Wuhan flu, kung flu, the China virus, struck multiple chords. That rhetoric, combined with the increased violence toward Asians documented on the news and in lived experience results in many people living in fear of stepping out, even for something as simple as getting groceries.
COVID-19 and Women in the Workforce
Sherisse Laud-Hammond, director, Penn Women's Center
It is very difficult to juggle being a parent while working from home in the same space as your child, who is stressed out or frustrated with online learning, in addition to the social emotional piece with not being able to have playdates with friends.
Parents have also had to figure out childcare to support their children in their own home. Many people don't think about how hard it is to work a full-time job and parenting through a pandemic. You have children with computer and Zoom connection issues—while in the middle of an important meeting. What if you are a parent who is a frontline worker or a single parent with no childcare? Thanks to GSWS [Gender, Sexuality, and Women's Studies] and Penn, many parent employees were offered a grant to subsidize these costs, but unfortunately, many other women have dropped out of the workforce or become unemployed. Women's jobs are more vulnerable and women are leaving the job market with increased childcare burdens.
I have spoken to many parents who find it hard to grab a bite to eat, who many, many times skip lunch and don't eat until the end of the day because of their own back-to-back Zoom meetings and childcare responsibilities. Graduate students have to shoulder writing dissertations without having a change of scenery when they hit writers' block; other folks are also struggling to produce research in order to earn tenure.
There is also the health component. Reproductive health service appointments were canceled or delayed because of the pandemic. Women are also at greater risk of domestic violence.
Giving grace to other people and having grace for yourself is the most important tool through this pandemic.