As part of an ongoing effort to explore the people that make University Life a diverse community of educators and humans, I sat down with an ordained minister, a chicken expert, a geographer, an actor, and a podcaster.  
What do they have in common? 
Each of them works as part of the University of Pennsylvania's Career Services team.  
These five individuals joined the University Life strategic communications team to discuss their own unique career paths and all things career planning. Over takeout lunch from their favorite University City restaurant (Greek Lady), they chewed over the notion that each of their stories demonstrates that discovering a purposeful and meaningful career involves exploration, reflection, and ever-evolving pathways.  
I was admittedly nervous about an hour-long lunch with five folks that I have never met. What would we talk about besides resumes and cover letters? What if it ironically seems like a job interview? We soon bonded over chicken tenders and how my preferred condiment was lovingly abbreviated as "honey must—" on our receipt. 
Career Services is a storytelling genre. What connects resumes, interviews and networking is telling stories about oneself. It is why I was so interested in hearing the stories that brought an ordained minister, a chicken expert, a geographer, an actor, and a podcaster to the University of Pennsylvania.
Dr. Fleshman's words could not be truer; I was about to learn about each of their authentic selves and their own, unique career trajectories.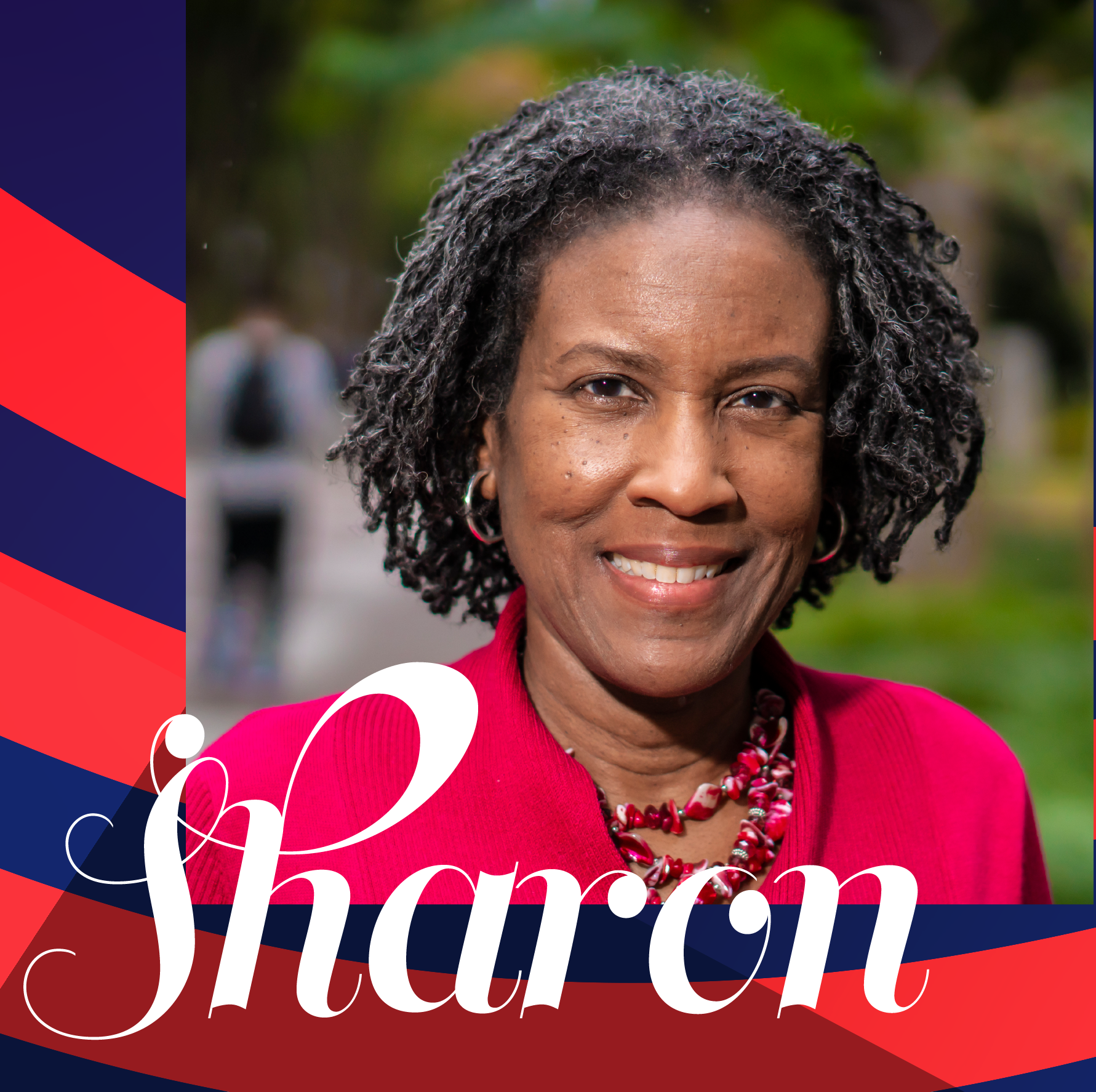 Dr. Sharon Fleshman
she/her
Senior Associate Director
---
Dr. Sharon Fleshman has been a stalwart at Career Services since the turn of the century. In her role, Sharon provides career advice to students in three schools: the School of Nursing, the Graduate School of Education, and the School of Social Policy and Practice.
Sharon empowers students seeking social impact careers to define their own paths by discovering and articulating their skills, strengths, and work values. Reflecting on her own experience, Sharon graduated from the University of Pennsylvania with a bachelor's degree in Computer Science. She continued her education with master's degrees from New York University's Stern School of Business and Westminster Theological Seminary, and a Doctor of Ministry degree from Northern Seminary in Illinois. Dr. Fleshman is an ordained minister who emphasizes spirituality, vocation, and social justice in her sermons and ministry.
When she graduated from Penn, Sharon never thought that she would be working at her alma mater. She began her professional career in consulting but, in retrospect, found it isolating. From there, she ended up working in the nonprofit industry, trying to discover what fit well with her interests. With her career taking some "interesting turns," she thought to herself, 'Why not Career Services'?
"I always felt like the irony was that I never really used Career Services as a Penn student except for submitting resumes for on-campus recruiting."
Sharon's journey at Penn started at the School of Engineering and Applied Sciences. Being an African American, female-identifying student in the male-dominated field of STEM forged Sharon's philosophical approach to social equity and wellness. She is passionate about the work and leverages her role in Career Services to lean into helping first-generation students of color navigate the stress of an Ivy League education. Sharon's passion for her work also extends beyond the walls of Career Services and into the Penn community where she serves as the co-chair of the JEDI (Justice, Equity, Diversity, Inclusion) Committee.
Her experience as an ordained minister has honed her listening skills, especially when advising students and teaching them to mine their own stories to discover their passions. She loves helping students understand their sphere of influence and impact, giving them the confidence to share their story with a future employer. Sharon emphasizes the importance of "giving students permission to share stories that highlight their strengths and impact."
With her work expanding across three different schools, Sharon champions an underlying, collective focus on social impact. Since the death of George Floyd sparked a nationwide discussion on diversity, equity, and inclusion issues, there has been a need to help students navigate its impact in the career field, discovering whether employers are committed to social justice in the workplace.
Twenty-two years after joining Career Services, Sharon is still passionate about helping students make career connections and discovering socially impactful careers. "Social impact can come from any career field. You can still have your values whether you are working in finance or social work. How do you align those with your career?"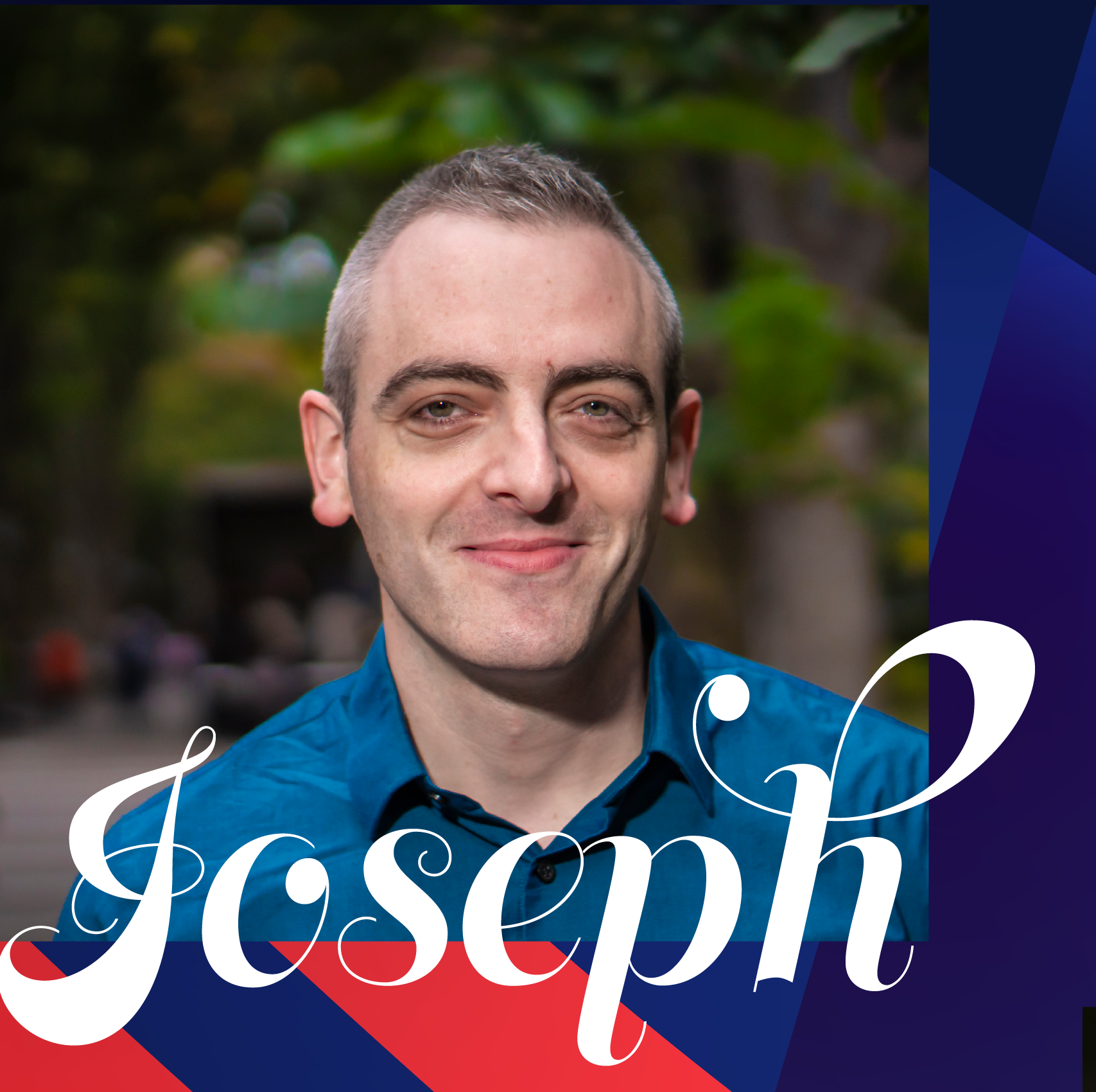 Dr. Joseph Barber
he/him
Director, Graduate Career Initiatives
---
Every path of Dr. Joseph Barber's career has had a creative bent, whether that is researching chicken behavior or advising Penn graduate students.
Joseph presides over the newly formed position of Director of Graduate Career Initiatives. He oversees two teams that work with graduate and postdoc students. "It's an emerging and evolving position whereby we're trying to be more efficient with bigger picture, scalable, exciting initiatives."
Oddly enough, Joseph's creative journey began researching animal behavior as a doctorate student at University of Oxford in the United Kingdom. Delving into statistics was not exactly his cup of tea, but Joseph did love the process of thinking of new and interesting research questions about chickens. And writing engaging, funny titles. As he was submitting an article to be published in a journal, one of the anonymous reviewers told him that his title — Queues at the Canteen: Why Do Chickens Get Together When They Eat — had to be dialed back. It turned him away from the world of formal scientific publishing forever.
He eventually edited and co-authored a book on chickens. Analyzing the evolution and behavior of modern fowl, The Chicken: A Natural History explores the evolution of the domesticated chicken and provides a comprehensive, illustrated guide to understanding how chickens live, think, and act both alongside people and independently.
Not wanting to be the chicken expert forever, Joseph found a position that valued his research and his English accent in the United States. He worked as a Research Fellow at Disney's Animal Kingdom in Orlando. After a consulting role completed during the Recession, Barber found himself reimagining his career once again.
At Penn, he found a role in Career Services that checked all the boxes: providing him access to literature to assist his research, allowing him to teach animal behavior as an adjunct at Hunter College, and welcomed his sense of humor. Joseph found a career that leveraged his STEM background that understood the graduate population and the challenges they experience.
"Every day requires me to be creative. It requires me to see the world through other people's eyes, which is exactly what an animal behaviorist does, but within other species. It requires me to find ways to get information across and communicate effectively.
"Anything that I do here connects with what I enjoy doing most — creativity."
His ability to find new doors and windows in his career enables Barber to instill optimism in his students. By nature, doctoral studies can feel very isolated. From his own personal experience, Joseph said that the challenge with academia is that there is not a lot of positive reinforcement. Whether it is the competitiveness of publishing or demands of funding, critical feedback is in the forefront, and rarely is there someone telling students they are doing a fabulous job or complimenting their skills.
Joseph strings together the evolutionary thread that connects chickens with graduate students.
"In the world of animal behavior, people do more of the things they are positively reinforced to do. If there is no positive reinforcement (or transferrable professional skills), people will lose the ability to see all the skills they have. By providing optimism to teach students that they do have skills and versatility, they are in a much better position no matter what career they pursue. It is 125% of what we do at Career Services."
Every year is like an Etch-a-Sketch. There is a whole new set of students that come in with the same wonder, awe, uncertainty, and doubt. His job is to reinforce positivity, teach versatility, and support their career explorations.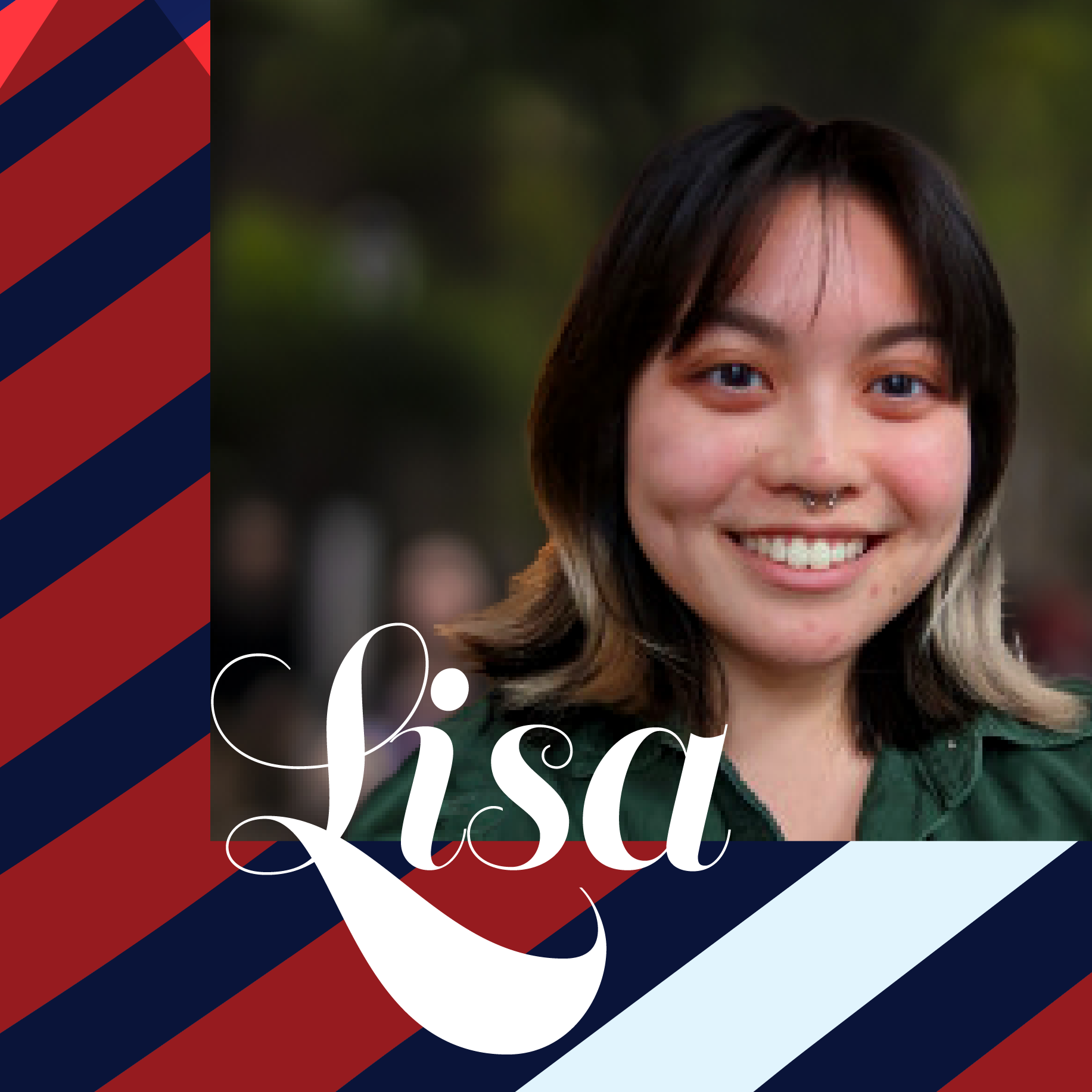 Lisa Giang
she/them
Administrative Coordinator
---
Like many young college graduates, Lisa found herself in the throes of a pandemic-stricken job market. Lisa joined Career Services in January 2022, and it was their fourth job in less than 18 months.
"I exemplify what career trends look like during the pandemic. I did not stay a year at a single job. There was a lot of uncertainty. Even if COVID had not happened the year I graduated, I still would not have known where I was going to end or what I was going to do."
As an Administrative Coordinator, Lisa works in a joint role that supports graduate and postdoc students, as well as the nursing, education, and social policy programs. Lisa does a lot of the work behind the scenes, providing much of the support behind advising appointments and collaborating with the data and resources team to create the First Destination Survey (FDS); providing a snapshot of post-graduation employment and continuing education outcomes.
She found her niche in Career Services after thinking outside of the box and exploring jobs that utilized her skill sets and interests but did not align with the traditional trajectory of her major. After receiving her bachelor's degree in Geography and Urban Studies from Temple University, Lisa moved to a career as a GIS Analyst. It was technical work using programming that they learned in their undergraduate studies. Lisa soon realized that fully remote and technical work did not give her inspiration.
"I needed something where I could be creative when I want to be. I wanted something where I could collaborate with people more frequently than when I was in my home cubicle office."
She leveraged her technical background and was drawn to the data aspects of the role.
As a young adult, Lisa can relate to college students' hesitancies about taking advice from a more established career advisor. Giang's experience as a young person that has lived through post-pandemic employment shifts offers them a perspective that is valuable in the Career Services office.
"In a way, COVID offered what felt like narrowed opportunities. It felt like it changed the way people conceptualize work and how it interacts with their personal lives."
At Temple, Lisa had internships in a variety of nonprofits including education programs and refugee resettlement services. She hopes to use these experiences to help support Penn students explore their future professions.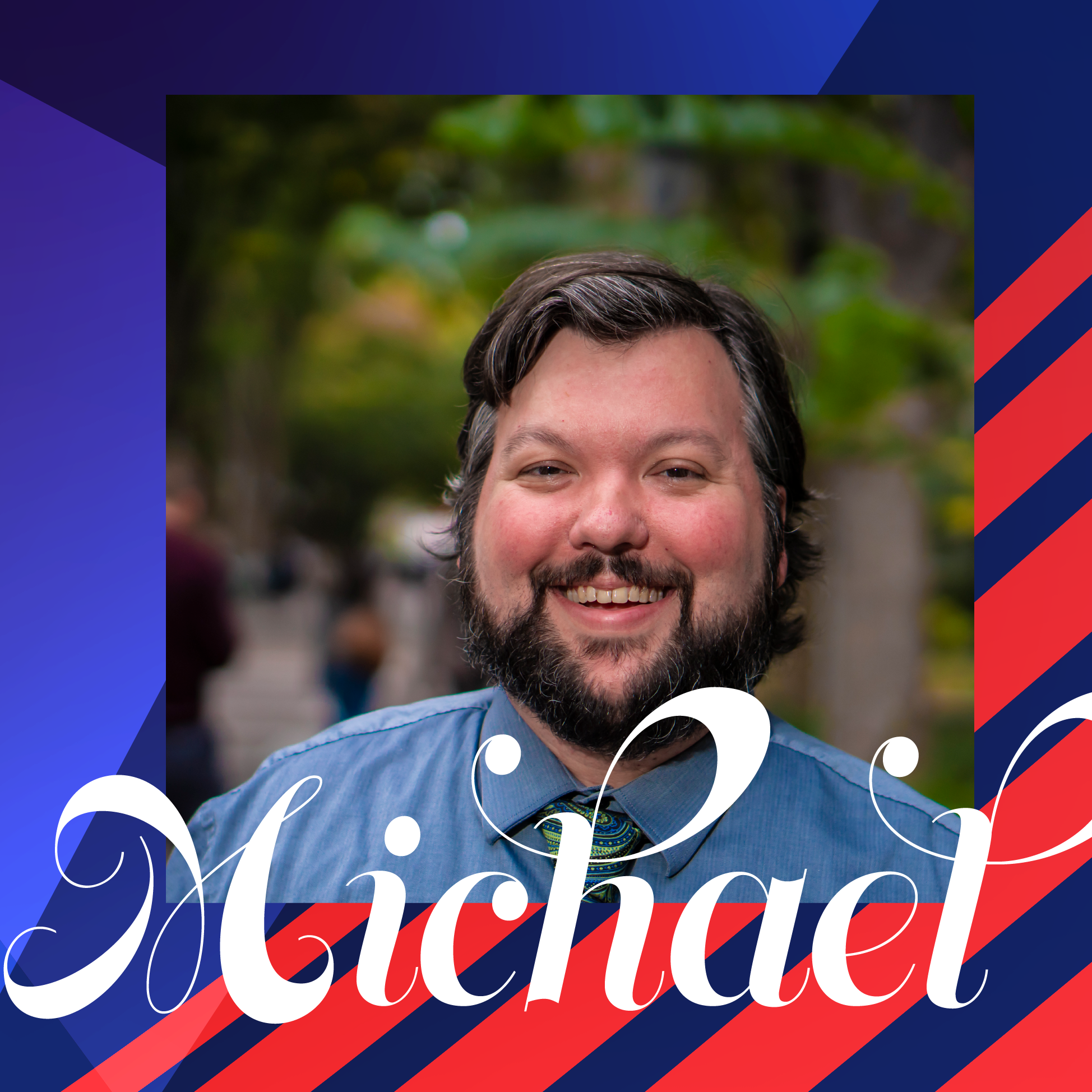 J. Michael DeAngelis
he/him
Senior Digital Resources Manager
---
Michael DeAngelis famously quit during his first interview at the University of Pennsylvania.
His path to Career Services ironically began out of desperation for employment. Shortly after graduating with a bachelor's degree in Theatre Arts from Muhlenberg College, Michael moved to New York City three days prior to the attacks on the World Trade Center. It was a tough time to pursue a theater administration career on Broadway, and he left for Philadelphia, his hometown, a year later. A job at a theater company did not last, and a job at a video store inside of a mall left him feeling miserable and unfulfilled.
Michael had several Penn connections. His mother worked at the Penn Children's Center, and his father is an alumnus of the Graduate School of Education. Michael was auditing classes in the theater department and realized that he enjoyed being on campus. In his second interview at Career Services, he was asked a hypothetical question about what would happen if he was ever offered his ideal theater job.
"Without hesitation, I said I would quit. In my head, I am screaming, 'what are you doing?' But I could not pass on my dream job. I left thinking that I had talked myself out of a job."
As soon as Michael left the room, the former Director of Career Services told her staff to hire him because you cannot beat an honest person.
"I very quickly found that it was a place that was going to let me use my other interests and talents, and it could help me grow in other ways."
In his role as Senior Digital Resources Manager, Michael helps Career Services embrace technology to keep pace with an industry that was progressively evolving from an analog to a digital space. He focuses on technology, communication, and innovation within the department. He learned coding, blogging, and eventually podcasting. Eighteen years and three positions later, he is fortunate that he is allowed to experiment and try unusual ways to connect with students.
"It is an office that embraces creativity. That is not why I came to the job. That is what kept me in the job."
Michael continues to expand his creative passions as a professional podcaster, actor, director, and playwright, noting that he could not replicate that success without the stability and support he received at Penn Career Services. He serves as the managing director of The Porch Room film and theater company, and he wrote several plays that have received award recognition. He produced two plays Off and Off-Off Broadway.
DeAngelis integrated his theater skills into Career Services as a method of preparing students for mock interviews. While assessing Rhodes Scholarship applicants, he discovered that applicants sometimes lacked the ability to articulate their skills through an engaging narrative. Drawing on his performing arts background, he developed a program for using improv techniques for preparing for an interview.
"It is all about getting out of your head, not overthinking things, just being in the moment. There are no questions to which there is a right or wrong answer. They just want to know you. If you say your favorite movie is Star Wars, so much that you can talk about it for three minutes, it is okay."
Michael is also the co-creator, writer, and producer of the podcast comedy Mission: Rejected. He co-hosts CS Radio, the official podcast of University of Pennsylvania Career Services.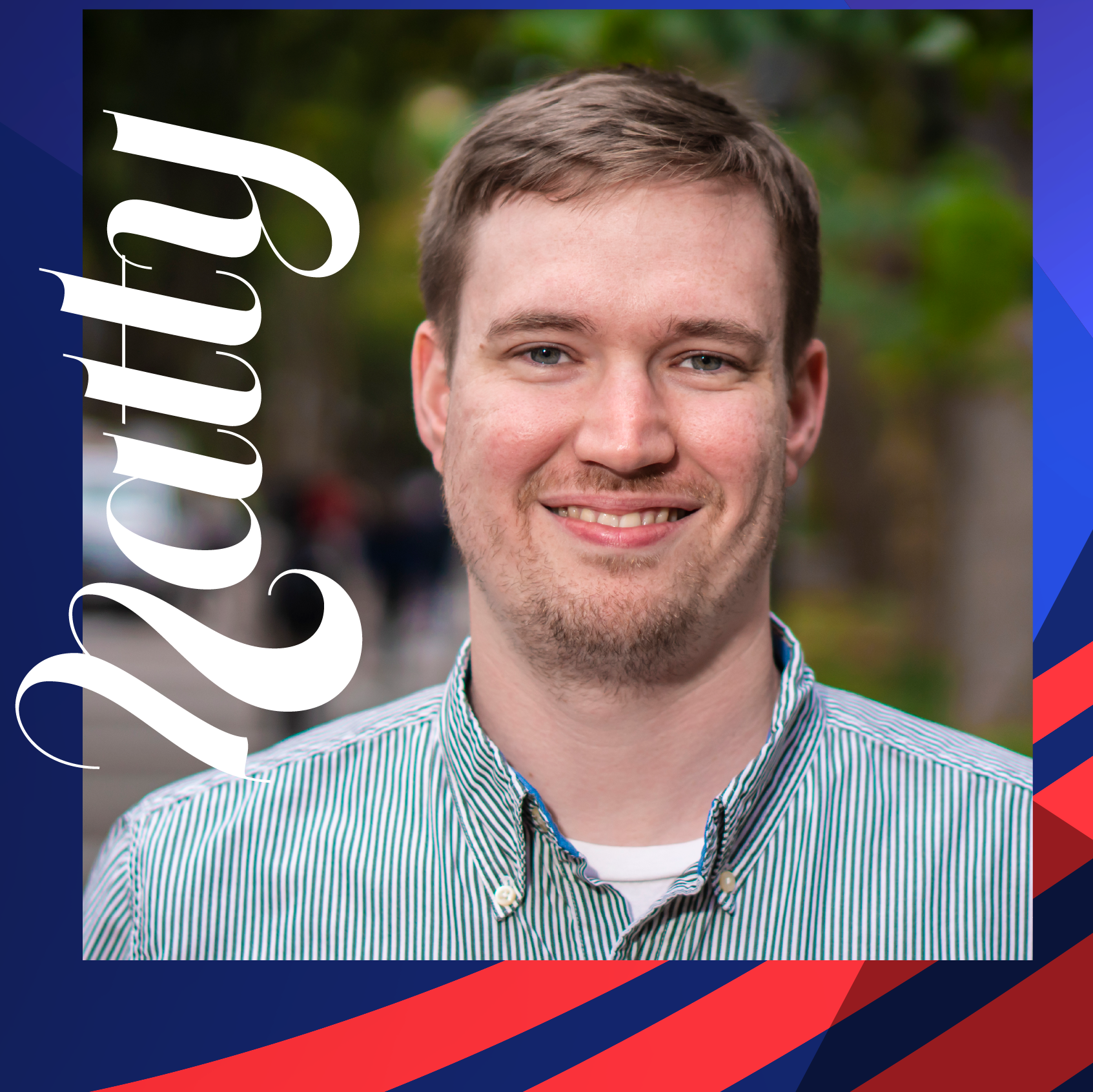 Natty Leach
he/him
Senior Associate Director
---
Like so many others in his department, Natty fell into Career Services as a 'happy accident.' He was a Resident Assistant as an undergraduate student at New York University. After receiving his bachelor's degree in Media, Culture, and Communication, he realized that a career in higher education appealed to him. He worked at Temple University as a Pre-Health Advisor during his graduate studies in Educational Leadership. Even though he did not have any interest in the health profession, Leach thought of it as a chance to be creative and welcomed the learning curve.
Natty recently moved to a Senior Associate Director position with Wharton undergraduate students after working with the College of Arts & Sciences since 2017.
Career advising allowed him to find connections. He enjoys looking at different careers, job descriptions, and students' backgrounds, and seeing how the pieces fit together.
Introspectively, that is how Natty sees himself. He tried to find a throughline to what connects his interests outside of work. He is an avid guitarist and gamer.
"Both interests help me feel adaptable and find connections in disparate ways. I can make a strategy out of something that might be harder to connect with."
Last year, Natty utilized his creative talents and took over co-hosting duties of CS Radio, the official podcast of University of Pennsylvania Career Services. Leach joins Senior Digital Resources Manager J. Michael DeAngelis to have deep and rich conversations about career planning on a weekly basis.
For their 100th and 101st episodes, Natty and Michael intersected tabletop gaming and case interviews. They conducted a short Dungeons and Dragons session with three Career Services counselors and several gamers. The hosts figured the thought processes were similar enough that the counselors can absorb the information from the players' characters and work out a solution.
Podcasts are another element of Career Services humanizing its office and allowing students to see opportunities in different lights.
"We have seen so much that students value transparency in everything, especially with DEI initiatives. It is making sure that employers really value what they say they value, but also where they can find a human element. I see our podcast as an extension of that. Those types of things in our office are where we can be humans and just talk and have fun. Even if we are having conversations that are broadly related to career services."
Whether it is a podcaster, guitarist, or a gamer, Leach loves to talk to students and let them think through their own stories and who they are. An important interview skill is having the confidence to be able to bring any question, however philosophical or vague, back to the root of their authentic self.
"You're always going to be successful answering a question if you're able to ground it in an example of who you are, what you're bringing to the team and work environment."