Houston Hall, the oldest student union in the nation, will undergo a renovations process to become a central hub of student life on campus, according to Penn's Division of the Vice Provost for University Life.
Students have expressed for years that Houston Hall felt like "more of a dining area and study space than a hub of student activity." This project, while still in early stages, hopes to address that sentiment, according to project leads Saleem Curry and Laurie Hall from University Life, who said they shared that the primary aim is to transform Houston Hall into a more inclusive, welcoming, and inviting space for students by restoring its status as a focal point of student life on Penn's campus.
Before 2017, Houston Hall operated on a conference center model and was self-funded, according to Hall, the assistant vice provost for strategic planning and operations. She added that Interim President Wendell Pritchett has worked to dismantle that model to create a student hub during his tenure as provost.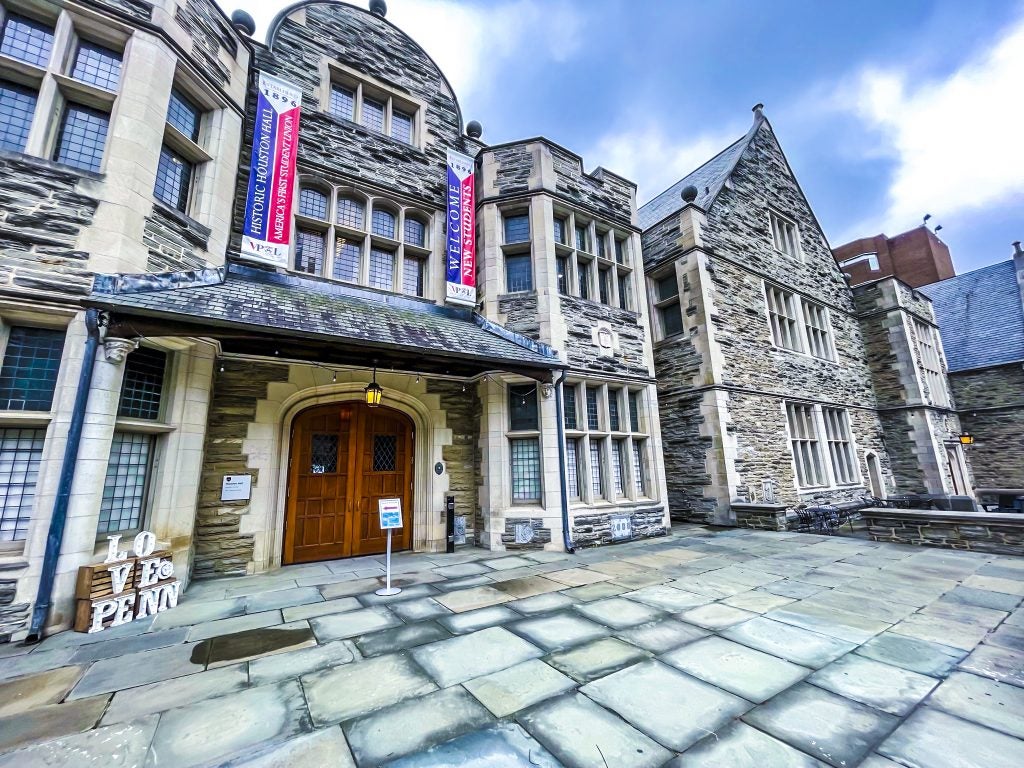 "There was a very deliberate mandate from Provost Pritchett to return Houston Hall to its mission of being a student center. Penn was the first university in the country to put capital funds — meaningful contributions — into the student leisure experience."
Curry, director of University Life Space and Events Management, said that although this project is rather abstract, he and Hall hope to involve students in the process as much as possible. He added that Pritchett's idea to transform Houston Hall into a student-focused center came from students in the first place.
"What we [are] looking to do very shortly is to have a University Life space steering committee that is made up of students," Hall said. She added that this committee would serve as a connection between all the different needs of the students. 
Curry said that he hopes Houston Hall can "situate itself as a centralizing point" on campus and be a center for all types of campus involvement. In the future, Curry said he hopes that Houston Hall can host events on the weekends for students. 
Students expressed that although there is nothing wrong with the current state of Houston Hall, there is a possibility for improvement into a more robust hub of student life.
College first year Sarah Garrison, who works as a Welcome Ambassador at Houston Hall, said she is excited about the potential of this project to welcome and bring together students on campus.
"In my personal experience, I have seen Houston Hall trying to implement some of these changes, and I think that it's absolutely great. It would be nice to have [Houston Hall] to be a hub for students," Garrison said.
Garrison noted that some students may feel cut off from Houston Hall when it is being used by specific clubs or for planned events. 
College first year Julia Rotgin performed in the One Acts Festival hosted by the Theatre Arts Council in Houston Hall earlier this semester. Even so, she said that she does not have a reason to spend time in Houston Hall, and rarely frequents the space.
"Outside of that experience, I have not spent that much time in Houston Hall," Rotgin said. "I haven't been involved in anything else that used that space." 
While Rotgin frequents Houston Market, Penn's food market located on the lower level, she said she does not frequent any other part of Houston Hall. 
"We have the space. We should definitely take advantage of it," Rotgin said.