Student Spotlight: Chris Raboy, Chief Executive Officer for Penn Student Agencies
During the Fall '22 semester, I met up with Chris Raboy, formerly the Marketing Director for Penn Student Agencies (PSA) and now currently serving as the  Chief Executive Officer. Apart from the funny bits about juicy tomato costumes and the debate over which cafe is best, our conversation was enlightening. I'm glad I was able to talk to him about, among other things, his time at PSA, a very interesting organization here at Penn that allows students to create and run their own businesses.  
As a nursing student, Chris has no background in marketing, networking, or website building. So how did he become the Marketing Director for PSA and eventually, the Chief Executive Officer? Chris applied for the Executive Director position of First Services, sadly he did not get the job. But luckily his supervisors saw something in him. They saw that he was passionate about the job and offered him the Marketing Director position for Penn Student Agencies during. This meant he had to learn how to market these businesses, how to build websites, and how to network. How did he manage this? Email. Chris asked for help, he emailed everyone he could, asked 100 questions, he experimented, and saw first-hand what worked and what didn't. By persevering Chris was not only able to do his job efficiently, he also learned a lot of skills he uses for his personal and professional goals. Additionally he was able to find mentors that would be instrumental in not only guiding him but PSA as a whole. Similarly, that perseverance allowed Chris to promote his own passions. Currently he has his own website and social media platforms in which he promotes fitness and wellness. As for PSA, he is currently working along with the team to establish continuity within the organization and develop new businesses.  
Chris is one of those people who you look up to, partly because he actually goes to the gym and can maintain that routine, but also because he is proof that one can achieve anything. The only condition is that one must not be afraid to try, to fail and to ask for help. As I'm writing this I am reminded of this popular phrase that says "El que tenga miedo a morir que no nazca". It translates to "whoever is afraid of dying, don't start living". It's mostly satirical, but there is a message behind it, if you're afraid of failure you will never succeed. That's why I implore anyone to take a page from Chris' book. Try, send a thousand emails, and ask a million questions. Learn from your failures instead of letting them define you, and most importantly never give in to self-doubt.  
Introduce yourself:
My name is Chris Raboy. I'm a sophomore in the School of Nursing studying nursing and nutrition. I am currently working at Penn Student Agencies as the Chief Executive Officer, previously the Marketing Director, and I recently began working as a fellow at Venture Labs at a startup.
What are your hobbies?
I enjoy working out, and I am very interested in preventative medicine through nutrition and exercise. Additionally, I enjoy movies, specifically psychological thrillers, as well as dancing, going out with friends, and having a good time.
What's your favorite psychological thriller?
My favorites are usually those movies with a crazy last-minute twist like Shutter Island. Anything IMDB 7 or higher is usually pretty good.
I saw that you have a website, why did you choose to make one and what would you want other people to know about it?
Making a website actually came from my experience at PSA. PSA's department recently transitioned everything to WordPress which meant that everything in regards to the websites had to be redesigned. My administrator at the time Kelly Hartman asked me to take a look and see what I could do with it. I started looking at it and realized that I was unfamiliar with a lot of things so I decided to educate myself. I watched a lot of YouTube videos and asked a lot of questions. I would try, mess up, and ask questions. It's funny because I'm known as the guy who sends a lot of emails and asks 100 questions, but I think that's the best way to learn. That process of trial and error taught me that website building is not as hard as I thought it would be. From that experience, I thought why don't I build my own website. I used everything I learned from PSA, kept asking questions, and over the summer I created my own website. That helped me build a skill set  that I could use not only for my website but for other things that could contribute to PSA.
What's your favorite video you've made on your social media?
My favorite video was when I challenged myself to do a 1,000 squats. Sometimes I feel like things get too monotonous so I try to switch it up. The challenges seem like a good idea at first but very quickly you realize that it's not as easy as you thought. However, no matter how hard it is, I always force myself to see it through.
What's your favorite workout? Any tips?
My favorite exercise is squats. It's such a functional exercise, a lot of people run and do a lot of leg exercises, but simple squats can make you very strong.
Finally, what was your Halloween costume this year?
This year I dressed as a juicy tomato. I ordered it on Amazon and it was great.
Penn Student Agencies
What are Penn Student Agencies? What do they do? What is their mission
Penn Student Agencies is a collection of student-run businesses on campus at the University of Pennsylvania. There were originally 10 businesses. Due to the pandemic we had to shut down, not entirely in terms of the businesses, but the university as a whole. As of recently, we have been absorbing some businesses together to centralize some processes and help establish continuity between each of the businesses. We are focusing on establishing continuity because some of the processes have been lost since a lot of people graduated and we want the processes to stay in place even if people graduate. Our mission is to teach transferable skills and business management to Penn students by providing hands-on entrepreneurial opportunities to make them competitive in the workplace environment. People who graduate from Penn that have worked in PSA get a jump start into business in the US or internationally. PSA is also good because we have a wide range of opportunities from retail, hospitality, and creative design.
Outside of on campus, we are also part of the Student Run Business Association which is an intercollegiate organization that hosts conferences to discuss different operations and provide networking opportunities for students.
Very recently you were promoted to Chief Executive Officer of PSA. Congratulations! Can you share what this promotion means to you and what your vision for PSA is headed into the Spring '23?
As a Nursing and Nutrition student, PSA has proved to be a vital resource not only for my continued professional development but for my academic studies as well. I have not had any exposure to business prior to working as the Chief Marketing Officer (CMO). My time spent working over the summer and into the school year as CMO made me increasingly passionate about the program and providing students with entrepreneurial opportunities outside the classroom. I wanted to be an integral part of PSA's future growth and development.
The promotion to Chief Executive Officer (CEO) allows me to be at the forefront of furthering PSA's mission, vision, and growth while also increasing my knowledge to gain a comprehensive view of business and employee management skills.
As PSA heads into Spring 23' I envision the expansion of our organization's presence on/off campus for students, the local community, and alumni; the development of a community with on and off-campus networks ranging from clubs, departments, local businesses, and Student-Run Business Organizations; and a restoration of continuity that PSA has had in the past through an all-new management board training program.
Tell us about your role as Marketing Director before being promoted to Chief Executive Officer.
I served as the Marketing Director prior to starting my new role. I actually applied for the Executive Director of First Services position but I did not get the job. Instead, they offered me the Marketing Director position in the Spring '22 position since they liked some of my ideas and saw that I was passionate about the job.
As the Marketing Director, I was responsible for the entire marketing portfolio for PSA businesses. This means that I work in the marketing of each individual business, whether that means recruiting, inter-departmental relations, newsletters, events, list serves, I try to get PSA involved.
How would you describe your experience running the marketing for these businesses?
Very exciting. Over the summer with everything, with learning how to build the website, branding, meeting with people to talk about future plans for PSA, I learned a lot. I learned the psychology behind marketing, how to catch people's attention, and also how to market yourself. By doing this I've been able to get PSA out there.
What is your favorite part of working at PSA?
The people and the experience. My administrators and my program manager are amazing. I'm very grateful that they took a chance on me and for their unbelievable support. They helped me navigate this job and stay motivated to keep making PSA better. As for the experience, it's unmatched. I've learnt so much, marketing, communication skills, website building and so many other things. 
What have you learned from this experience?
Time management. I'm taking 5.5 credits so scheduling is very important in order to keep up with classes and my job. I feel like it makes me more efficient because if I know that's the only time I have available to get a particular thing done, I can focus solely on that task. Additionally, scheduling blocks of time for certain things helps me get organized and find more time to work, find fellowships and in general pursue more things.
Do you have a favorite business? If so, let's put your marketing to the test! In one minute, promote your favorite business. Tell Penn students why they should go to that business.
Williams Cafe: coffee, bagels, pastries. Best prices on campus, located in the language building 2nd floor. At Williams Cafe you may hear Penn Records who occasionally play on Fridays, and you can get a nice warm espresso.
A Renewed Vision for Penn Student Agencies
Penn Student Agencies thrived on continuity as one of the oldest student organizations at the University of Pennsylvania. Each graduating class passed the baton to the next generation of entrepreneurs, creatives, and business-minded students.  
When the pandemic shuttered most of its student-run organizations into a virtual state, it disrupted the clockwork transfer of skills that kept PSA in business for 89 years. The handed-down experience of running a business and knowing the ins-and-outs from a financial, operational, and community perspective was all but lost. Without the training from students with experience, current PSA students missed the baton and were left putting puzzle pieces together from scratch. 
The expertise was retained by PSA alumni. Naturally, the first place they looked to revive the organization was with one of its own.  
Michael Paul Warren '20/'21 took over as the Program Manager at Penn Student Agencies in September '22. The former PSA Executive Vice President of Operations 2018-2020, now titled PSA Chief Operating Officer, looks to reinvigorate PSA back to its pre-pandemic state and reimagine the organization to better meet the needs of Penn students.  
"The pandemic showed us the importance of resilience, both for organizations and individual student leaders. That resilience is what made Penn Student Agencies what they are now. We have a foundation to continue building from the pandemic."  
At its heart, PSA is student-run. It is comprised of four organizational clusters: central corporate, creative services, dining and hospitality, and retail and delivery divisions. Within that, there are currently seven PSA enterprises, consisting of firstServices, Penn Student Design, Penn Lens, Special Deliveries, Penn Closet, Williams Café, and Benny's Diner. It aims to teach transferable business skills to Penn students through hands-on experience outside of the classroom.  
As a student, Michael oversaw many of PSA's human resource functions, organizational effectiveness, and the compliance policies and procedures of the businesses. He and fellow PSA director Jazzy Ortega '20 created a proposal to start a quick-service, all-day breakfast restaurant that became Benny's Diner in Houston Hall.  
PSA changed the course of Warren's career ambitions. He entered Penn as a pre-med student. When he joined PSA, he gained an appreciation for interpersonal relationships. He wanted to learn the dynamics of people working collectively in groups. The experience led him to graduate with a Bachelor of Arts in Sociology with a concentration in Law in Society from the College of Arts and Sciences.  
"I really loved understanding process design and process optimization — how different policies, laws, and structures are set up based on how humans interact with each other. PSA led me down a career path more on the operations and instructional design side of things. In business, I've always enjoyed the ambiguity that came with the startup environment and entrepreneurship."   
Warren graduated from Penn shortly after the COVID-19 pandemic started. He moved to New York City to work in client services serving private equity firms, but quickly shifted back to the entrepreneurial space. Michael helped lead the build out of the global logistics team at a unicorn e-commerce startup based in New York that specialized in consumer goods. Launching in February 2022, he was one of the original team members, and oversaw global inventory movements and relationships on the end-to-end supply chain.  
Michael maintained his involvement to PSA as an advisor. He was appointed as co-president of the Student-Run Business Association in 2022 after serving as a Vice President and on the Board of Directors since 2019. He continued to cultivate different relationships at universities throughout the country.  
Meanwhile, back in Philadelphia, Penn student Chris Raboy '25 was looking for advice on how PSA operated outside of a COVID context. Upon researching pre-pandemic PSA documents and websites, Raboy reached out to several alumni hoping to discover historical information that would improve his ability to reignite the program post-pandemic. He messaged Warren via LinkedIn, and the two stayed in touch after Raboy took over as the Chief Marketing Officer. When the full-time Program Manager position became available, Raboy immediately thought of Michael. The ideal candidate was someone familiar with PSA, who could create continuity, guide PSA post-pandemic, and help grow the program in an increasingly digital world.  
"From our first meeting, I was awed by what I was seeing: structure and efficiency," said Raboy, who is PSA's Chief Executive Officer for 2023-24. "I realized that I had to change the ways I was organizing materials, communicating, and the importance of the first impressions. He gave insight into a ton of the strategies I ended up utilizing throughout the summer." 
Warren's interests in operations and organizational dynamics enable him to expand upon a network of institutions and nonprofits that run similar programs. For example, the business proposal for Benny's Diner was inspired by student-run food service ventures presented at the 2019 Student-Run Business Association conference in Cambridge, Massachusetts.  
"I'm bringing the knowledge of what it was like operating in a pre-pandemic world, the challenges that we faced when I was a student and the challenges that the students before me had encountered. I can share that knowledge and bridge the connections between young alumni and the current students." 
The biggest hurdle for PSA students is navigating the people element of business and entrepreneurism. A lot of businesses that were "heavy on in-person interaction had to alter those interactions to be able to operate virtually or digitally." As organizations become more focused on e-commerce, the student-run businesses need to understand how to keep their staff engaged and ensure positions are appropriately filled. 
PSA's focus for the 2022-23 academic year and beyond is setting up that continuity between leadership, turnover, and new students joining the organization. Warren looks to recreate the consistency that allowed PSA to thrive and replicate a consistent experience on a yearly basis, allowing Penn students to build off what individuals accomplished before them.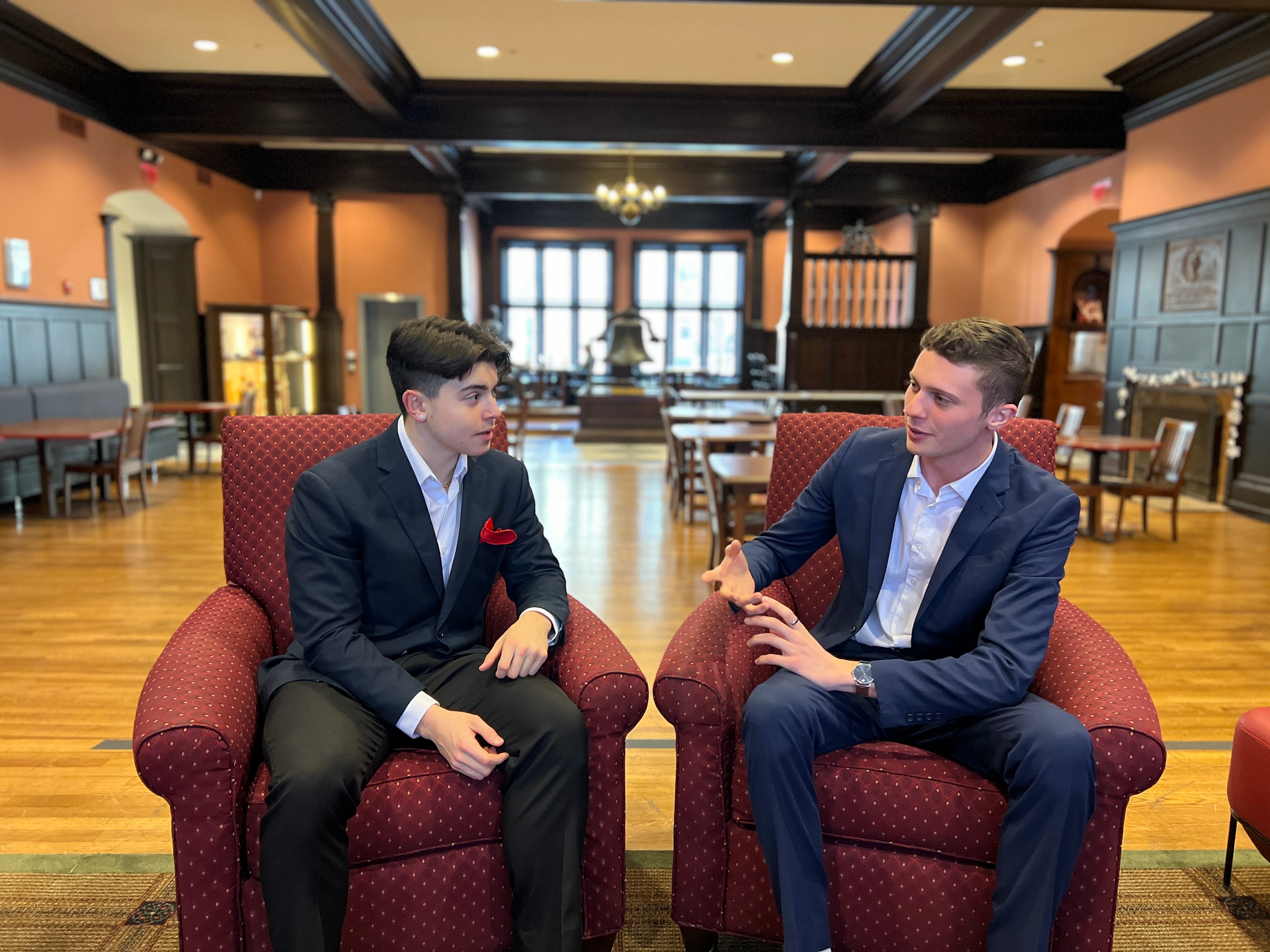 Building A Bridge With Alumni
Warren has noticed a renewed interest in PSA alumni. He said that there is an extensive number of Penn graduates from multiple generations that want PSA to succeed and bounce back from the pandemic. One of Warren's biggest pushes is to establish an alumni network. There is an "untapped potential" of interested and influential grads that can serve as a significant resource for PSA students. 
Because PSA is not tied to any undergraduate or graduate school, one of the advantages that it offers is a wide array of perspectives. Warren said that its leadership and general body consists of a substantial cross-section of different academic disciplines.  
"It's a great opportunity for students to showcase their mindset and how they approach thinking. A nursing student isn't going to approach the problem the same way a Wharton or an engineering student would. Putting them together on the same team and having them brainstorm and navigate the ambiguity that is the startup environment allows them to come up with these creative and interesting solutions to problems." 
A large part of learning for the students in PSA is supported through the introduction of frameworks that help distill large complex problems into more manageable concepts. 
"For many students this is the first time they are taking on considerable responsibility and decision making. Understanding the impact of those decisions can be difficult with limited experience – which brings us to a framework I use with the students – FORTS.  
"FORTS stands for financial impact, operational impact, reputational impact, team impact, and strategic impact. This framework helps student leaders understand what the implications of their decisions may or will have on various aspects of their business and help create a figurative mental fort around their decision making." 
Heading into its 90th anniversary, PSA has always been financially self-sufficient, the money that they make goes back into the programs and students. First known as Self-Supporting Students, PSA began in 1933 as part of the New Deal's National Youth Administration, an early model of what is now the Federal Work-Study Program. It started as three student-run businesses: Dorm Laundry Agency, Parking Squad, and Trunk Moving Squad. Under the name of Associated Student Agencies, it grew to more than 10 businesses in the 1950s, including Coat Checking at the Palestra, Railway Express, and a birthday cake shop. PSA students worked at Pennsylvania's central control point to call in vote tallies during the 1964 presidential election. Adopting its current name in 1975, the organization has since adopted several ventures to its portfolio including apparel manufacturing, tourism guide publications, newspapers, and a bartending school.  
There have been a few success stories, such as Penn Closet, that have prevailed with continued interest in the student body after the organization's founders graduated. Some alumni have gone out and become entrepreneurs on their own by starting competing businesses. It has created unique experiences for students to compete with one of their former colleagues.  
Its alumni have each gone off to their own different paths, whether it is med school, law school, or serial entrepreneurism. Warren said, "the nice thing about PSA is that you have students who join for different reasons and get different values from it." 
As a professional and an alumnus, Warren views his role as a coach and a mentor. Sticking to the organization's for-students mantra, he offers students the freedom to conduct day-to-day operations, think through business decisions, and determine whether they made the correct choices. 
"PSA fosters that environment where you have the support, you have the resources, and it's up to the students to decide how they use them. Providing them direction, giving them experience, allowing them to manage teams before even going out in the corporate world gives them a lot of different exposure and experience that they wouldn't have had if they were simply taking a class." 
Historically each graduating class in PSA is between 30-50 students each year. Currently, PSA retains a database of 600-plus alumni ranging from the class of 2022 all the way back to some as early as 1955. PSA is looking to grow this network! 
University Life Represented at '22 AFA Conference
Jessica Ryan, Director for Leadership Community in the Office of Fraternity & Sorority Life at the University of Pennsylvania was awarded the Shelley Sutherland Outstanding Volunteer Award at the '22 Association of Fraternity / Sorority Advisors Annual Conference.
The Shelley Sutherland Outstanding Volunteer Award was established in 2003 and re-named for Shelley Sutherland upon her retirement in 2011. The purpose is to annually recognize outstanding volunteer service by an association member in an official AFA volunteer role. The individual has devoted significant time and energy supporting association initiatives or efforts through their volunteer role. They are consistent and reliable, communicative, and committed to the values and mission of the association as demonstrated through their service.
Ryan shared her excitement about attending the conference and receiving the award; "What an amazing experience! Thank you to the Association of Fraternity & Sorority Advisors for letting me chair the Educational Programs for the Annual Meeting Planning Team these last two years, and serve in volunteer roles with the association for the last decade. Truly a goal accomplished and amazing experience. Thankful to be recognized for volunteering with the association."
The Clothing Closet
Button downs, black leather jackets, summer jumpers, and stacks of sweatshirts were neatly folded, stacked organized into sections in a meeting room in the LGBT Center, ready for the Center's inaugural Clothing Swap & Drop. The event, kicked off the new Clothing Closet, which will be a permanent community resource. 
Housed in the LGBT Center's lounge area, the closet will be open to the public starting on Nov. 28 on Mondays and Fridays from 11 a.m. to 4 p.m. and 6 to 9 p.m. on Tuesdays. Students, faculty, staff, and community members are welcome to drop off used, freshly laundered clothing or peruse the racks to take a new outfit home.
The Clothing Closet is presented in partnership with Wellness at Penn, which commissioned canvas bags and notecards reminding closet patrons to "wash before you drop and after you swap," all designed by Wellness' student interns.
Julia Mills Burton, a nurse practitioner and gynecology section chief at Wellness at Penn's Student Health and Counseling division, serves as the chair of Wellness' LGBTQ working group. Students told her they needed more access to affordable clothing, Burton says. "Sometimes there are financial hardships, particularly as people are going through gender transition," she says. This program will "provide opportunities for them to have access to clothing that might be gender affirming for them."
Jake Muscato, the Center's new associate director, and Wes Alvers, a master's student at the School of Social Policy & Practice and the Center's social work intern, worked together to set up the space.
4th Class Midshipmen Leadership Lessons
4th Class Midshipmen and active duty staff from the University of Pennsylvania and Villanova University Naval ROTC units took part in an overnight retreat to Outdoor Odyssey in western Pennsylvania. Outdoor Odyssey is a camp founded by retired Marine Corps General T.S. Jones that includes adventurous activities paired with leadership and team-building lessons that transfer to everyday life.
Article adapted from original story by 4th Class MIDN Pryor, edited by 4th Class MIDN Wang.
Pathways to Purposeful Careers: The Unique Narratives of Penn's Career Advisors 
As part of an ongoing effort to explore the people that make University Life a diverse community of educators and humans, I sat down with an ordained minister, a chicken expert, a geographer, an actor, and a podcaster.  
What do they have in common? 
Each of them works as part of the University of Pennsylvania's Career Services team.  
These five individuals joined the University Life strategic communications team to discuss their own unique career paths and all things career planning. Over takeout lunch from their favorite University City restaurant (Greek Lady), they chewed over the notion that each of their stories demonstrates that discovering a purposeful and meaningful career involves exploration, reflection, and ever-evolving pathways.  
I was admittedly nervous about an hour-long lunch with five folks that I have never met. What would we talk about besides resumes and cover letters? What if it ironically seems like a job interview? We soon bonded over chicken tenders and how my preferred condiment was lovingly abbreviated as "honey must—" on our receipt. 
Career Services is a storytelling genre. What connects resumes, interviews and networking is telling stories about oneself. It is why I was so interested in hearing the stories that brought an ordained minister, a chicken expert, a geographer, an actor, and a podcaster to the University of Pennsylvania.
Dr. Fleshman's words could not be truer; I was about to learn about each of their authentic selves and their own, unique career trajectories.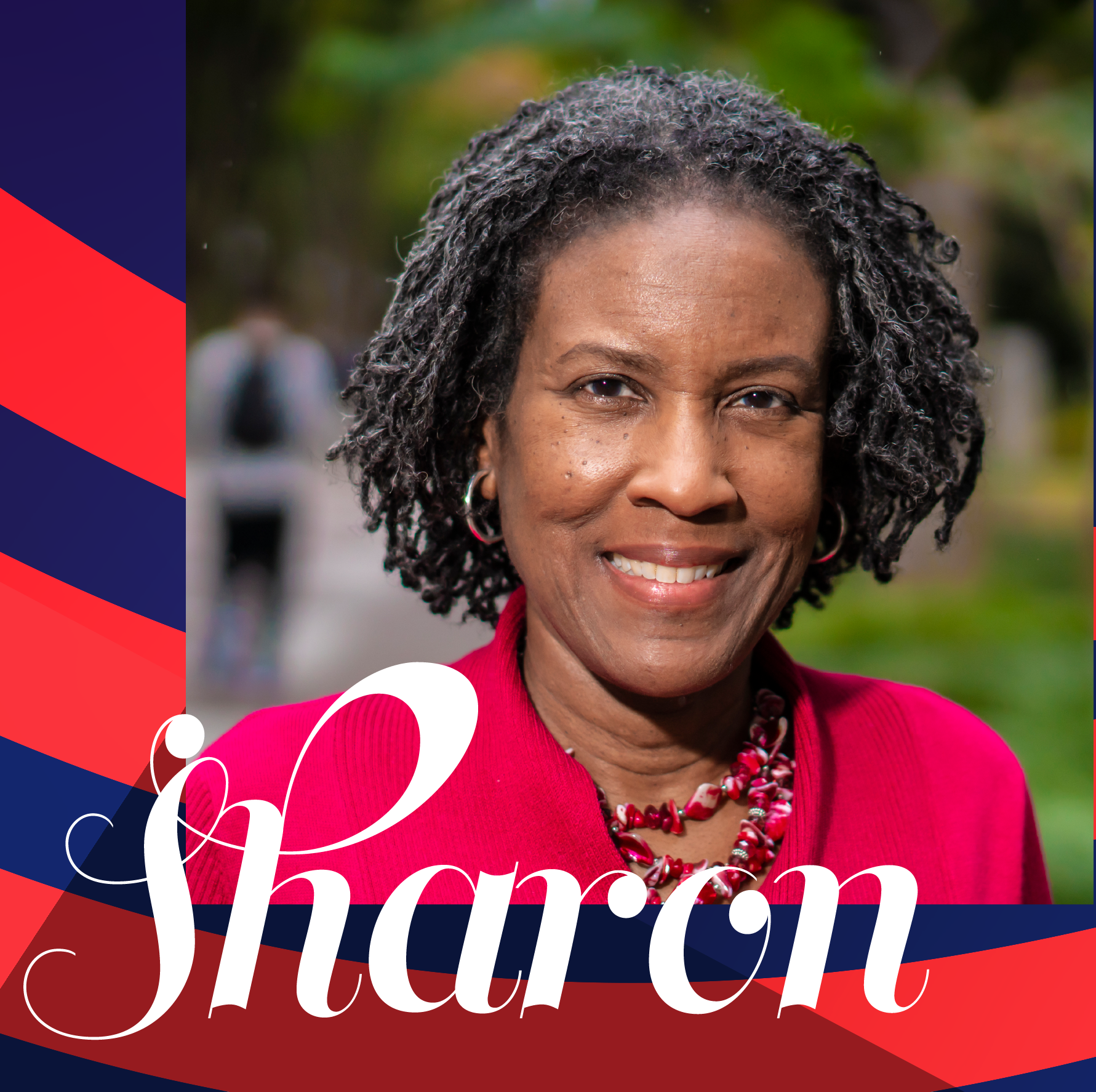 Dr. Sharon Fleshman
she/her
Senior Associate Director
---
Dr. Sharon Fleshman has been a stalwart at Career Services since the turn of the century. In her role, Sharon provides career advice to students in three schools: the School of Nursing, the Graduate School of Education, and the School of Social Policy and Practice.
Sharon empowers students seeking social impact careers to define their own paths by discovering and articulating their skills, strengths, and work values. Reflecting on her own experience, Sharon graduated from the University of Pennsylvania with a bachelor's degree in Computer Science. She continued her education with master's degrees from New York University's Stern School of Business and Westminster Theological Seminary, and a Doctor of Ministry degree from Northern Seminary in Illinois. Dr. Fleshman is an ordained minister who emphasizes spirituality, vocation, and social justice in her sermons and ministry.
When she graduated from Penn, Sharon never thought that she would be working at her alma mater. She began her professional career in consulting but, in retrospect, found it isolating. From there, she ended up working in the nonprofit industry, trying to discover what fit well with her interests. With her career taking some "interesting turns," she thought to herself, 'Why not Career Services'?
"I always felt like the irony was that I never really used Career Services as a Penn student except for submitting resumes for on-campus recruiting."
Sharon's journey at Penn started at the School of Engineering and Applied Sciences. Being an African American, female-identifying student in the male-dominated field of STEM forged Sharon's philosophical approach to social equity and wellness. She is passionate about the work and leverages her role in Career Services to lean into helping first-generation students of color navigate the stress of an Ivy League education. Sharon's passion for her work also extends beyond the walls of Career Services and into the Penn community where she serves as the co-chair of the JEDI (Justice, Equity, Diversity, Inclusion) Committee.
Her experience as an ordained minister has honed her listening skills, especially when advising students and teaching them to mine their own stories to discover their passions. She loves helping students understand their sphere of influence and impact, giving them the confidence to share their story with a future employer. Sharon emphasizes the importance of "giving students permission to share stories that highlight their strengths and impact."
With her work expanding across three different schools, Sharon champions an underlying, collective focus on social impact. Since the death of George Floyd sparked a nationwide discussion on diversity, equity, and inclusion issues, there has been a need to help students navigate its impact in the career field, discovering whether employers are committed to social justice in the workplace.
Twenty-two years after joining Career Services, Sharon is still passionate about helping students make career connections and discovering socially impactful careers. "Social impact can come from any career field. You can still have your values whether you are working in finance or social work. How do you align those with your career?"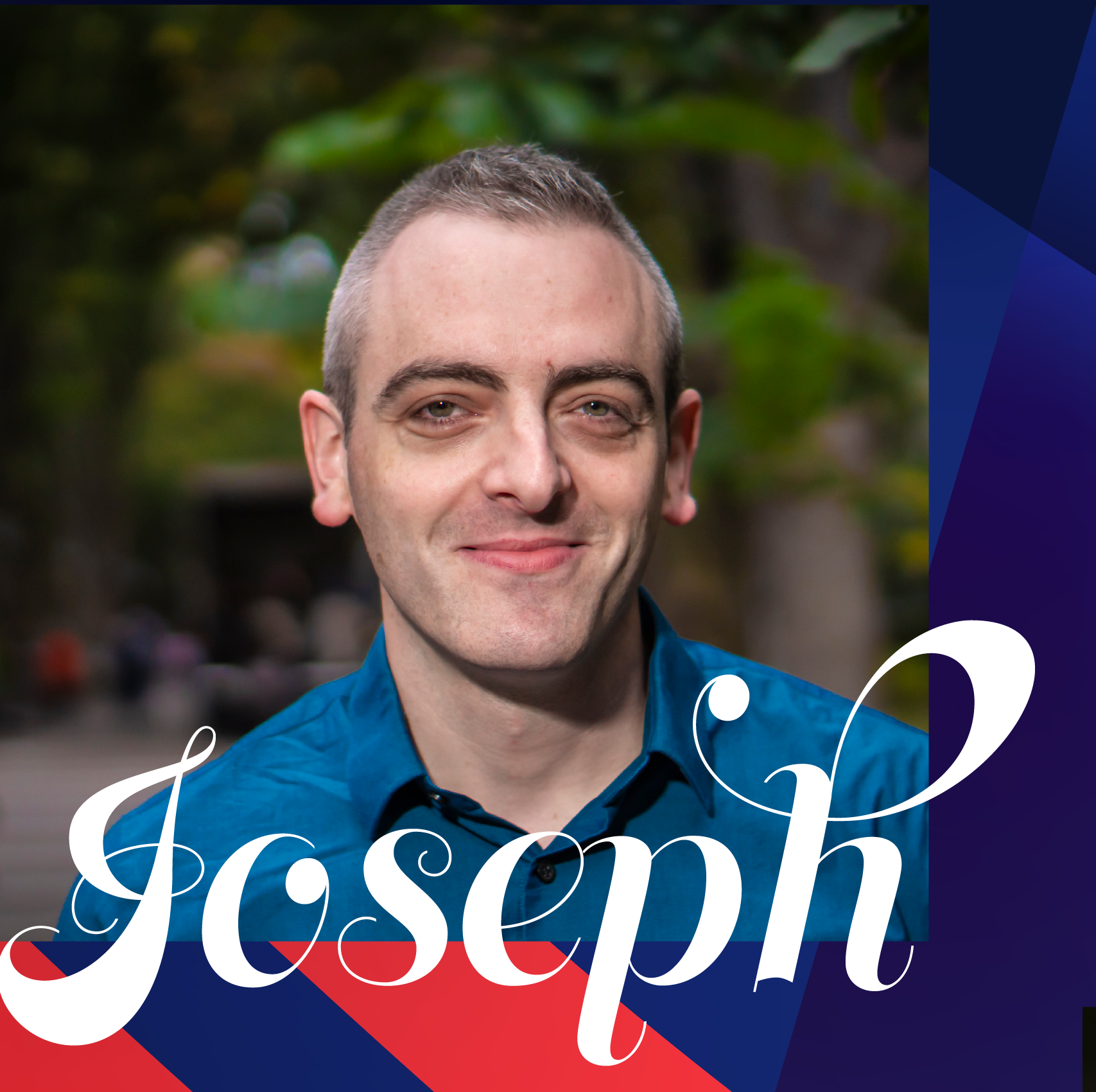 Dr. Joseph Barber
he/him
Director, Graduate Career Initiatives
---
Every path of Dr. Joseph Barber's career has had a creative bent, whether that is researching chicken behavior or advising Penn graduate students.
Joseph presides over the newly formed position of Director of Graduate Career Initiatives. He oversees two teams that work with graduate and postdoc students. "It's an emerging and evolving position whereby we're trying to be more efficient with bigger picture, scalable, exciting initiatives."
Oddly enough, Joseph's creative journey began researching animal behavior as a doctorate student at University of Oxford in the United Kingdom. Delving into statistics was not exactly his cup of tea, but Joseph did love the process of thinking of new and interesting research questions about chickens. And writing engaging, funny titles. As he was submitting an article to be published in a journal, one of the anonymous reviewers told him that his title — Queues at the Canteen: Why Do Chickens Get Together When They Eat — had to be dialed back. It turned him away from the world of formal scientific publishing forever.
He eventually edited and co-authored a book on chickens. Analyzing the evolution and behavior of modern fowl, The Chicken: A Natural History explores the evolution of the domesticated chicken and provides a comprehensive, illustrated guide to understanding how chickens live, think, and act both alongside people and independently.
Not wanting to be the chicken expert forever, Joseph found a position that valued his research and his English accent in the United States. He worked as a Research Fellow at Disney's Animal Kingdom in Orlando. After a consulting role completed during the Recession, Barber found himself reimagining his career once again.
At Penn, he found a role in Career Services that checked all the boxes: providing him access to literature to assist his research, allowing him to teach animal behavior as an adjunct at Hunter College, and welcomed his sense of humor. Joseph found a career that leveraged his STEM background that understood the graduate population and the challenges they experience.
"Every day requires me to be creative. It requires me to see the world through other people's eyes, which is exactly what an animal behaviorist does, but within other species. It requires me to find ways to get information across and communicate effectively.
"Anything that I do here connects with what I enjoy doing most — creativity."
His ability to find new doors and windows in his career enables Barber to instill optimism in his students. By nature, doctoral studies can feel very isolated. From his own personal experience, Joseph said that the challenge with academia is that there is not a lot of positive reinforcement. Whether it is the competitiveness of publishing or demands of funding, critical feedback is in the forefront, and rarely is there someone telling students they are doing a fabulous job or complimenting their skills.
Joseph strings together the evolutionary thread that connects chickens with graduate students.
"In the world of animal behavior, people do more of the things they are positively reinforced to do. If there is no positive reinforcement (or transferrable professional skills), people will lose the ability to see all the skills they have. By providing optimism to teach students that they do have skills and versatility, they are in a much better position no matter what career they pursue. It is 125% of what we do at Career Services."
Every year is like an Etch-a-Sketch. There is a whole new set of students that come in with the same wonder, awe, uncertainty, and doubt. His job is to reinforce positivity, teach versatility, and support their career explorations.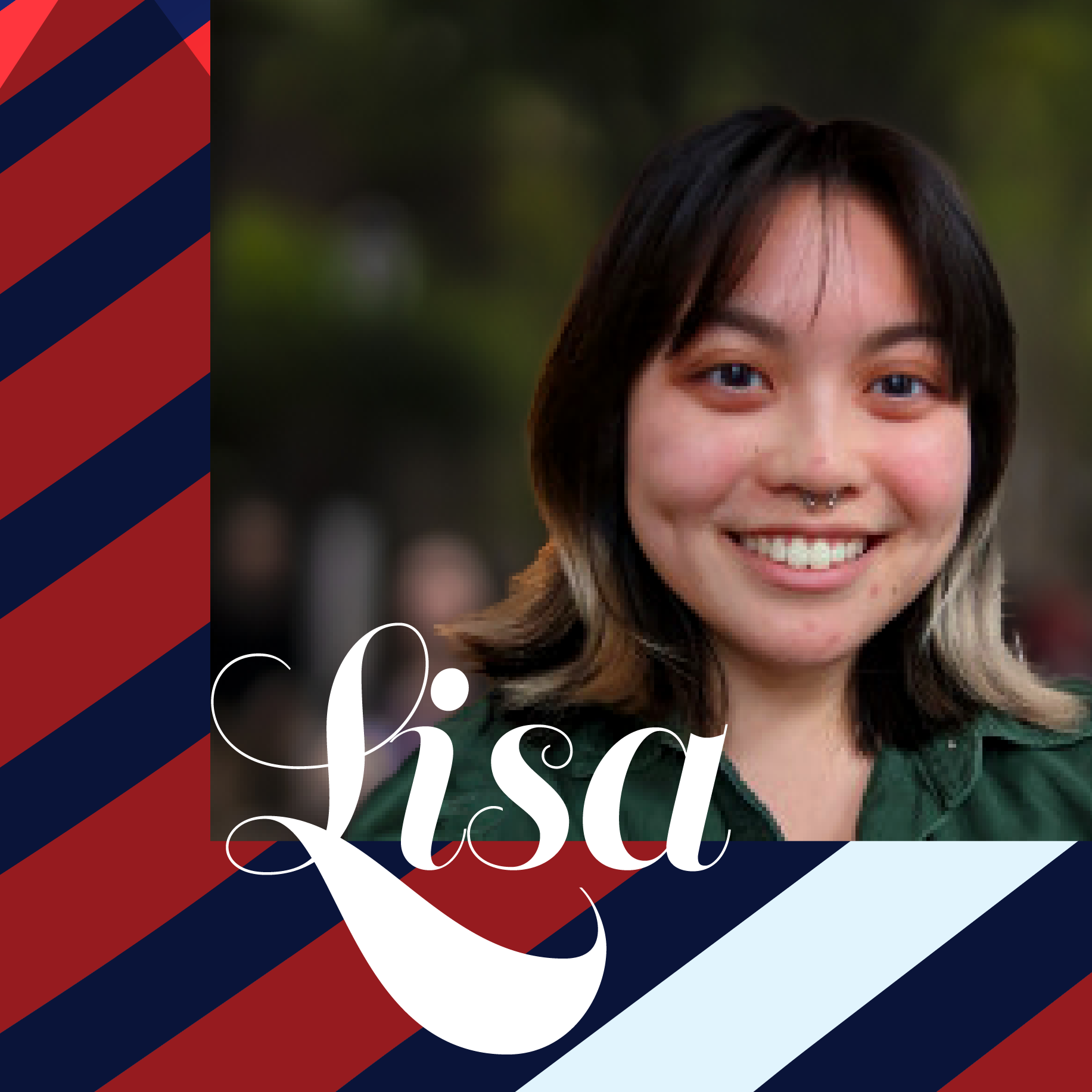 Lisa Giang
she/them
Administrative Coordinator
---
Like many young college graduates, Lisa found herself in the throes of a pandemic-stricken job market. Lisa joined Career Services in January 2022, and it was their fourth job in less than 18 months.
"I exemplify what career trends look like during the pandemic. I did not stay a year at a single job. There was a lot of uncertainty. Even if COVID had not happened the year I graduated, I still would not have known where I was going to end or what I was going to do."
As an Administrative Coordinator, Lisa works in a joint role that supports graduate and postdoc students, as well as the nursing, education, and social policy programs. Lisa does a lot of the work behind the scenes, providing much of the support behind advising appointments and collaborating with the data and resources team to create the First Destination Survey (FDS); providing a snapshot of post-graduation employment and continuing education outcomes.
She found her niche in Career Services after thinking outside of the box and exploring jobs that utilized her skill sets and interests but did not align with the traditional trajectory of her major. After receiving her bachelor's degree in Geography and Urban Studies from Temple University, Lisa moved to a career as a GIS Analyst. It was technical work using programming that they learned in their undergraduate studies. Lisa soon realized that fully remote and technical work did not give her inspiration.
"I needed something where I could be creative when I want to be. I wanted something where I could collaborate with people more frequently than when I was in my home cubicle office."
She leveraged her technical background and was drawn to the data aspects of the role.
As a young adult, Lisa can relate to college students' hesitancies about taking advice from a more established career advisor. Giang's experience as a young person that has lived through post-pandemic employment shifts offers them a perspective that is valuable in the Career Services office.
"In a way, COVID offered what felt like narrowed opportunities. It felt like it changed the way people conceptualize work and how it interacts with their personal lives."
At Temple, Lisa had internships in a variety of nonprofits including education programs and refugee resettlement services. She hopes to use these experiences to help support Penn students explore their future professions.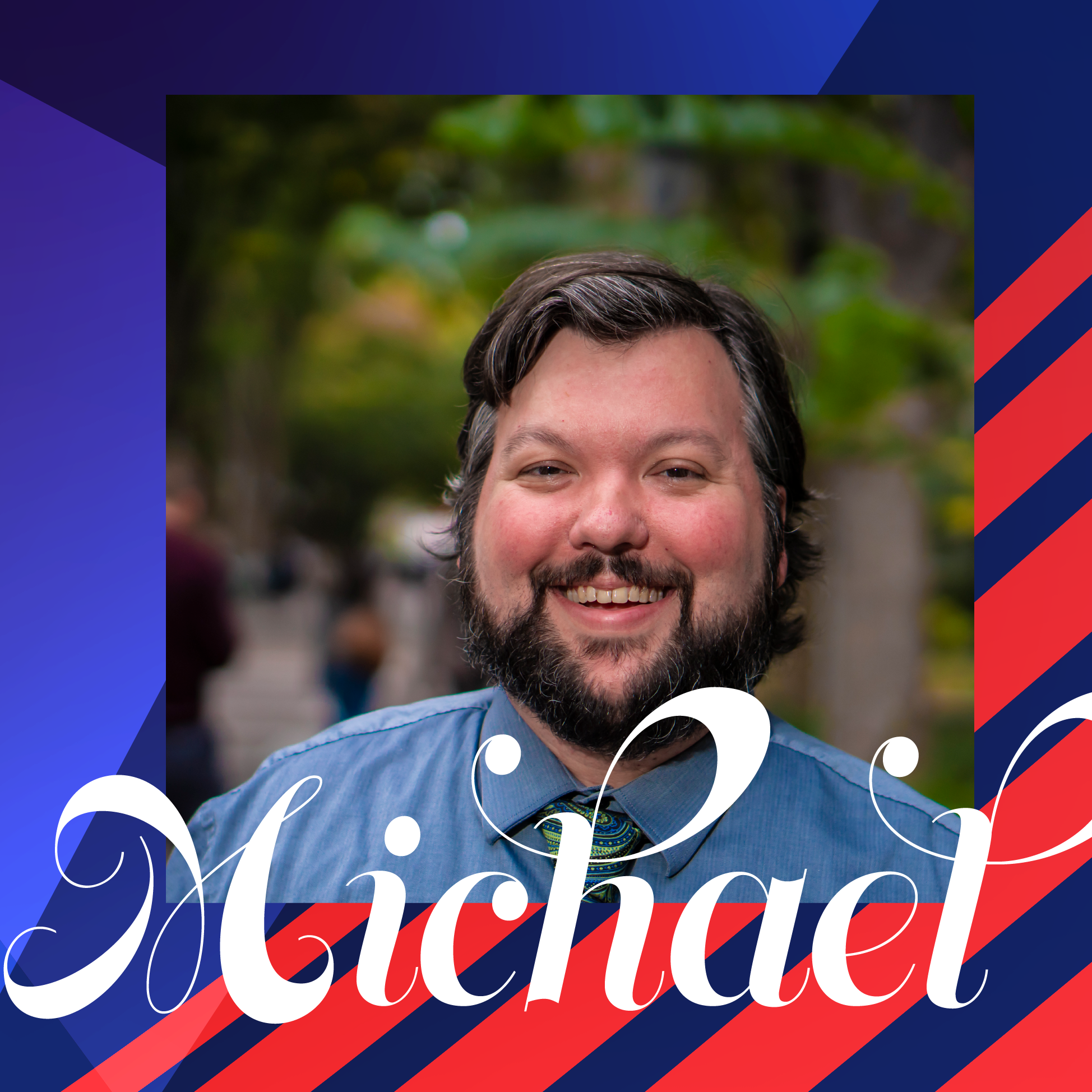 J. Michael DeAngelis
he/him
Senior Digital Resources Manager
---
Michael DeAngelis famously quit during his first interview at the University of Pennsylvania.
His path to Career Services ironically began out of desperation for employment. Shortly after graduating with a bachelor's degree in Theatre Arts from Muhlenberg College, Michael moved to New York City three days prior to the attacks on the World Trade Center. It was a tough time to pursue a theater administration career on Broadway, and he left for Philadelphia, his hometown, a year later. A job at a theater company did not last, and a job at a video store inside of a mall left him feeling miserable and unfulfilled.
Michael had several Penn connections. His mother worked at the Penn Children's Center, and his father is an alumnus of the Graduate School of Education. Michael was auditing classes in the theater department and realized that he enjoyed being on campus. In his second interview at Career Services, he was asked a hypothetical question about what would happen if he was ever offered his ideal theater job.
"Without hesitation, I said I would quit. In my head, I am screaming, 'what are you doing?' But I could not pass on my dream job. I left thinking that I had talked myself out of a job."
As soon as Michael left the room, the former Director of Career Services told her staff to hire him because you cannot beat an honest person.
"I very quickly found that it was a place that was going to let me use my other interests and talents, and it could help me grow in other ways."
In his role as Senior Digital Resources Manager, Michael helps Career Services embrace technology to keep pace with an industry that was progressively evolving from an analog to a digital space. He focuses on technology, communication, and innovation within the department. He learned coding, blogging, and eventually podcasting. Eighteen years and three positions later, he is fortunate that he is allowed to experiment and try unusual ways to connect with students.
"It is an office that embraces creativity. That is not why I came to the job. That is what kept me in the job."
Michael continues to expand his creative passions as a professional podcaster, actor, director, and playwright, noting that he could not replicate that success without the stability and support he received at Penn Career Services. He serves as the managing director of The Porch Room film and theater company, and he wrote several plays that have received award recognition. He produced two plays Off and Off-Off Broadway.
DeAngelis integrated his theater skills into Career Services as a method of preparing students for mock interviews. While assessing Rhodes Scholarship applicants, he discovered that applicants sometimes lacked the ability to articulate their skills through an engaging narrative. Drawing on his performing arts background, he developed a program for using improv techniques for preparing for an interview.
"It is all about getting out of your head, not overthinking things, just being in the moment. There are no questions to which there is a right or wrong answer. They just want to know you. If you say your favorite movie is Star Wars, so much that you can talk about it for three minutes, it is okay."
Michael is also the co-creator, writer, and producer of the podcast comedy Mission: Rejected. He co-hosts CS Radio, the official podcast of University of Pennsylvania Career Services.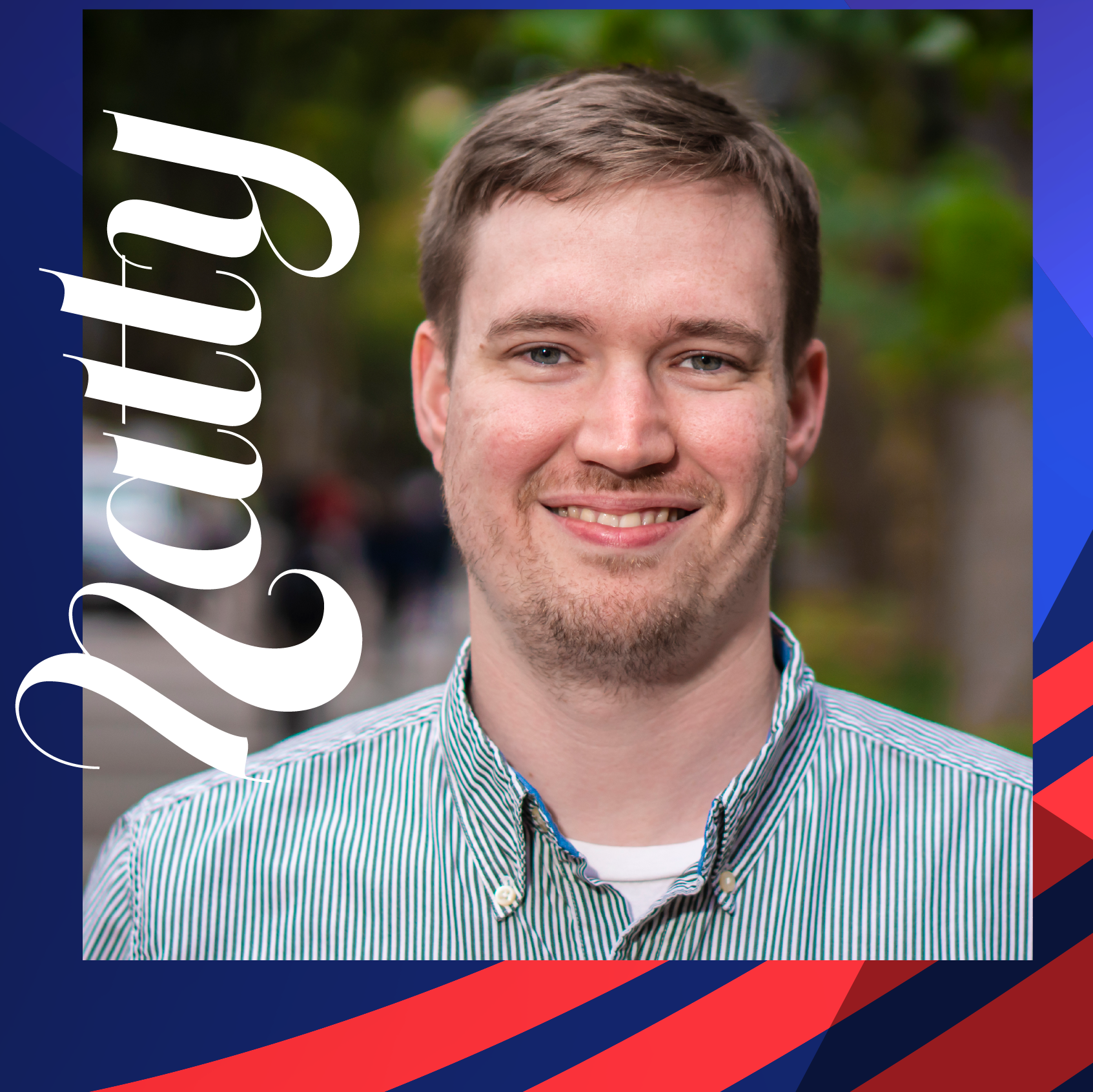 Natty Leach
he/him
Senior Associate Director
---
Like so many others in his department, Natty fell into Career Services as a 'happy accident.' He was a Resident Assistant as an undergraduate student at New York University. After receiving his bachelor's degree in Media, Culture, and Communication, he realized that a career in higher education appealed to him. He worked at Temple University as a Pre-Health Advisor during his graduate studies in Educational Leadership. Even though he did not have any interest in the health profession, Leach thought of it as a chance to be creative and welcomed the learning curve.
Natty recently moved to a Senior Associate Director position with Wharton undergraduate students after working with the College of Arts & Sciences since 2017.
Career advising allowed him to find connections. He enjoys looking at different careers, job descriptions, and students' backgrounds, and seeing how the pieces fit together.
Introspectively, that is how Natty sees himself. He tried to find a throughline to what connects his interests outside of work. He is an avid guitarist and gamer.
"Both interests help me feel adaptable and find connections in disparate ways. I can make a strategy out of something that might be harder to connect with."
Last year, Natty utilized his creative talents and took over co-hosting duties of CS Radio, the official podcast of University of Pennsylvania Career Services. Leach joins Senior Digital Resources Manager J. Michael DeAngelis to have deep and rich conversations about career planning on a weekly basis.
For their 100th and 101st episodes, Natty and Michael intersected tabletop gaming and case interviews. They conducted a short Dungeons and Dragons session with three Career Services counselors and several gamers. The hosts figured the thought processes were similar enough that the counselors can absorb the information from the players' characters and work out a solution.
Podcasts are another element of Career Services humanizing its office and allowing students to see opportunities in different lights.
"We have seen so much that students value transparency in everything, especially with DEI initiatives. It is making sure that employers really value what they say they value, but also where they can find a human element. I see our podcast as an extension of that. Those types of things in our office are where we can be humans and just talk and have fun. Even if we are having conversations that are broadly related to career services."
Whether it is a podcaster, guitarist, or a gamer, Leach loves to talk to students and let them think through their own stories and who they are. An important interview skill is having the confidence to be able to bring any question, however philosophical or vague, back to the root of their authentic self.
"You're always going to be successful answering a question if you're able to ground it in an example of who you are, what you're bringing to the team and work environment."
The Penn Community Celebrates Campus Pride​
The University of Pennsylvania Recognized as one of Campus Pride's 2022 "Best Of The Best" Colleges & Universities for LGBTQ+ Students
Campus Pride, the preeminent resource for LGBTQ+ leadership development, diversity inclusion and advocacy within higher education,  announced the annual Best of the Best Colleges and Universities for LGBTQ+ students in the United States, naming the University of Pennsylvania to this year's list of campuses creating a safe, welcoming environment for students, faculty, and staff alike.
The announcement from Campus Pride features 40 four-year campuses from across the country. These campuses have achieved 5 out of 5 stars on the  Campus Pride Index (CPI), the definitive national benchmarking tool measuring LGBTQ-friendly policies, programs, and practices. To earn a ranking of 5 out of 5 stars, campuses receive a percentage score from 90 to 100 based on their LGBTQ-inclusive policies, programs, and practices. The methodology to determine this year's Best of the Best List was based on an overall score of 93 percent or higher.
Check out video messages from our campus colleagues celebrating the Center.
The significance of Indigenous People's Day
The second Monday in October is Indigenous People's Day. The date, which had formerly been named after Christopher Columbus, was marked as a federal recognition of the contributions and resilience of Indigenous peoples and their inherent sovereignty, in a 2021 proclamation made by President Joseph R. Biden, Jr.
Indigenous People's Day was first proposed by Indigenous people at a 1977 United Nations conference to counteract anti-Indigenous discrimination, as well as the inaccurate narrative that Christopher Columbus discovered the Americas, which had been inhabited for millennia by over 600 Indigenous nations. 
While Native people have long celebrated their cultures with or without federal acknowledgement, Penn Today spoke with students Nyair Locklear of the Tuscarora Nation and an enrolled member of the Lumbee Tribe and Ryly Ziese, a citizen of the Cherokee Nation. Both are involved in Natives at Penn, an organization that supports students, faculty, and staff interested in Native issues, raises awareness, and builds community at the University.
Nyair Locklear of Raeford, North Carolina, is of the Tuscarora Nation and an enrolled member of the Lumbee Tribe. She is a fourth-year in the College of Arts and Sciences, studying health and societies.
In the school system I grew up attending, they only honored "Columbus Day." We learned about Christopher Columbus' contributions to Western society—and very little about his horrendous impact on Indigenous people. Despite not even knowing about Indigenous Peoples' Day, that didn't stop me from celebrating my Native heritage. As an eighth grader, I started wearing traditional native attire and jewelry to school every second Monday of October and declared to anyone who looked twice that I was "celebrating Anti-Columbus Day." 
For me, Indigenous Peoples' Day has always been about standing against colonialism, celebrating my culture in a visible way, and making sure that my peers knew that Native people are not "extinct"—an actual comment I've received many times, even at Penn). 
Imagine my surprise the first time I realized that although I stood alone in my actions in school, there were many others across Turtle Island and beyond doing the same thing I was. I felt seen and understood outside of just my home community, and I felt proud to be in solidarity with other Native Americans.
As I've developed my personal connection with my tribe, my family, and Natives at Penn, Indigenous Peoples' Day has also become a day centering community and reflection. I don't want other Indigenous youth to feel as I did for many years, alone in my hurt for everything that was taken from my ancestors and for everything we still endure today. I want to celebrate the achievements of Indigenous people and the perseverance of our culture after all this time. On Indigenous Peoples' Day, I can see myself in all of my communities—Lumbee, Tuscarora, Natives at Penn, and Native American. I am part of a global community of Indigenous People who are grappling with complex emotions and remembrances. Even though I am reminded of all the work that is still to be done, I take the time to acknowledge all the people who came before me doing the same work, and all the beautiful things we can still celebrate.
Ryly Ziese, of Cookson, Oklahoma, is a second-year student in The Wharton School, concentrating in finance. She is a citizen of the Cherokee Nation. 
Indigenous People's Day recognizes the resilience of my ancestors and the legacy I carry with me. It is a day dedicated to the impact colonialism had on my family and many others. If it weren't for the assimilation my great-great grandparents faced, I would be speaking Cherokee, telling old Cherokee family stories, and potentially feel more in tune with my culture.  
Growing up, I felt as if I had to make up for lost time and experience as much of the Cherokee culture as I could. I attended an all-Native American high school set in the heart of the Cherokee Nation, one of the best decisions I could have made. The resources there were incredible. I got to learn how the nation worked politically, and the school would bring in storytellers and powwow dancers so we could learn from our elders. 
Coming to Penn was definitely a shock. Everyone here is very goal-oriented and focused on the future; some of my classmates grew up knowing they wanted to go to Penn since the 8th grade. The native youth I saw were more carefree and fun. In my high school, we didn't know who was going to which college. It's about living in the moment. 
Indigenous People's Day is also celebration of the strength of modern-day Indigenous people. I use the past as a motivator to continue to follow my dreams and fight for what I believe in. There's a stereotype that natives are bad with money. There's not a lot of natives in finance or consulting. I want to show young female natives that it's not impossible to achieve, and to help Cherokee Nation citizens with financial stability. Every day, I work to be the voice my great-great grandparents never got to use.
Penn's Climate Week organizers will mark Indigenous People's Day with an event on Oct. 10 from 4 to 6 p.m. "Native Land, Native Knowledge: A Conversation and Rap Performance About the Climate Crisis" features alumni Megan Red Shirt-Shaw C'11 (Oglala Lakota) and Talon Bazille C'15 (Crow Creek Dakota and Cheyenne River Lakota).
Student Spotlight: Melissa Echeverry, Master's in Social Work Program, Graduate Teaching Fellow, and Graduate Resident Advisor in La Casa Hispanica
"According to what someone told me: They say the moon is always one, By the sea or by the mountains. So I yell to the villain, I would be Boricua Even if I was born on the moon."
As a Puerto Rican, I carry Puerto Rico with me everywhere I go. Puerto Rico is with me in my language, in my thoughts, and in my heart. Because regardless of where I am, I will always be "boricua". That's the sentiment I feel, unites us Latin Americans the most, that love for our heritage. 
Our heritage shapes our ways of being and feeling. It's the reason we connect despite our many differences, and why fundamentally we are all brothers and sisters. Precisely because it unites us in that way, we must celebrate it. This is why creating exposure and coming together as a community for events such as Latinx Heritage Month is so important. La Casa Hispanica is a community at Penn that understands and is dedicated to creating that space for students to celebrate heritage. La Casa Hispanica is part of the modern languages program in Gregory College House, designed to create a safe space for students to practice their language skills while learning about different cultures and involving themselves in a welcoming community. Melissa Echeverry, the Graduate Resident Advisor for La Casa Hispanica, sums it up best with, "My goals are to have La Casa Hispanica be a place where people are practicing Spanish but that they can also feel like they can be their authentic selves and bring that into Spanish conversation.".
Melissa is of Mexican and Colombian roots, something she displays proudly as part of her identity. Coming from a Mexican and Colombian background meant that she had to overcome many obstacles throughout her life, such as learning the English language and helping her parents navigate many aspects of daily life, especially translating important documents. Additionally, she faced a challenge most minorities face, a lack of belonging. Melissa often felt like she was not fully accepted in undergraduate communities, "neither here, nor there". That challenge inspired her to create a safe space to experience "Latinidad". To be her authentic self, essentially, she created the community in La Casa Hispanica that she wished she had as an undergrad.
Last week, I had the wonderful opportunity to interview Melissa about her life, culture, and vision for Casa Hispana.
What's your name?
My full name is Melissa Araceli Echeverry
Where are you from?
I am from Los Angeles, but I was born from immigrant parents from Mexico and Colombia.
What are you studying?
I'm pursuing my master's degree in Social Work
What are your goals for the future?
This has always been a difficult question for me. I always do what I am passionate about. I have been very fortunate that my family has supported me and that I've been able to travel and get to know many different cultures and return to school after so many years. I think my goal for the future is to work in Latin American communities. Right now, I'm studying health care systems because it is so difficult for Latin American communities with the various circumstances such as documentation, health insurance, and even language barriers. My goal is to ultimately help Latin communities navigate the healthcare system.
Tell us a little about your upbringing. What is your connection to the Latin American community?
I grew up in Valle de San Fernando with my parents. I felt like I grew up very quickly because I had to learn how to read documents, become a translator for my parents, and understand what people were saying, or at least pretend that I did. I was the first, not only to go to school, but to leave my home to study. I was actually 17 when I left my home to go to college, which, in retrospect, I think is crazy, but it is achievable. I got a degree in Political Science and stayed an extra semester to study abroad at the University of Belgrano in Buenos Aires. I chose a program that allowed me to study and work as a volunteer because I was interested in joining the Peace Corps, but wasn't sure if that was something that I would enjoy doing. Thus, I decided to join this program in order to explore different cultures whilst also volunteering and I loved it. I got to experience what life is like outside the U.S and how political and sociological systems differ. What stood out for me was learning from different perspectives. That's why I enjoyed my time traveling, because I really enjoyed learning through all the different perspectives, and it opened the doors to understanding how different cultures work
La Casa Hispanica and Latinx Heritage Month
What is La Casa Hispanica?
La Casa Hispanica is a Modern Language House, housed at Gregory College House, in which we create an opportunity for students to just be in community and practice Spanish.
Who can be a part of La Casa Hispanica?
Anyone is welcome to join, regardless of your Spanish-speaking level. We really want to create a safe space for you to not only practice Spanish but also learn about all the different cultures of all the places that speak Spanish. This is because I often feel like we present Hispanic culture from one point of view, as if it is the only way in which Hispanic cultures look like, and that's not true. Hispanic culture looks very different across different cultures and, even within a specific culture, it can look very different. That's something I wanted to make sure we talked about in La Casa Hispanica. Additionally, we are going to practice our Spanish and learn about different cultures through activities such as cooking, games, and conversations because it is an opportunity to build community and make students feel more comfortable. The real purpose of La Casa Hispanica is to build community, learn about cultures in creative ways that also allow you to learn a little more about yourself as you improve your language.
What is your role in La Casa Hispanica, and why did you choose this role?
Technically, I am a teaching fellow, and I coordinate La Casa Hispanica. I chose this role because when I was an undergrad I didn't really find my community. As a 17-year-old first-generation college student who also wasn't living in the dorms because I wasn't aware that the housing application was separate from the college application, there was so much I didn't know and it was especially hard to find a place where I fit in. I also felt that some spaces didn't accept me as I was. I felt like I wasn't part of "ni de aqui, ni de alla" — neither here nor there. Thus, when Gwen (Gregory House Director) approached me with the opportunity to be as creative as I wanted to be and to create that space, I was thrilled. I finally created the space that I wish I would've had as an undergrad, and I am able to experience my "Latinidad" in the way I want to and that was genuine to me. I just want to continue encouraging people to be their authentic self.
What are your goals with La Casa Hispanica?
My goals are to have La Casa Hispanica be a place where people are practicing Spanish, but that they can also feel like they can be their authentic selves and bring that into Spanish conversation.
What is La Casa Hispanica doing to celebrate Latinx Heritage Month?
Casa Hispana is going to be doing a couple of things. We hosted a bring your own mug event on Tuesday September 20th, because our class is on Tuesday and I wanted to make sure all our members could participate. They can learn more about mes de latinidad while making something to share with Gregory as a whole. Another thing is that Philadelphia is really great at having free events to celebrate our culture. Specifically, for "Mes de Latinidad", they have an entire website with links and it spans a lot of different cultures across the city. We can't go to all of them due to time constraints, but I highlighted certain events on the weekend that we can all go to. Really, this is about bringing exposure to the Latino community in Philadelphia. It's about how we can celebrate Latinx Heritage month, not just here at Penn, but with the wider community, with events like the Mexican Independence Day Parade, the Puerto Rican Day Parade, etc. This is a wonderful opportunity for anyone who wants to join because it is all free.
Can you tell us about other events that La Casa Hispanica will hold, that the Penn community might be interested in?
We are trying to do smaller events to see how it goes, and later we want to expand and do events for the wider Penn community. For now, it is just a little too early.
Any advice for the Latin American community at Penn?
I think at Penn there are a lot of opportunities to be part of a community and I believe it's very important to be part of a community where you are seen. As a minority, you can often feel like you don't belong and college is difficult both academically and emotionally, so I think it's important that we be intentional in looking out for each other. Join spaces where you can be yourself and where you can connect with others. Be intentional in creating a community where you feel seen.
We are going to play a short game of hot takes, but a Latin American version! Choose one of the two possible options:
Arepas (Latin American food) or Empanadas (similar to Latin American food)?
I have to go with Arepas Colombianas, but I want to make it clear that it is Arepas with queso.
Daddy Yankee or Bad Bunny?
That is such a hard question because if you asked me two months ago, I would've said Daddy Yankee hands down. However, Bad Bunny's last album was so good, because it was able to incorporate so many different styles. Therefore, just because of that last album I have to go with Bad Bunny.
Arroz (rice) or Frijoles (beans)?
When I did Peace Corp. in Senegal, I ate rice every single day, so for the longest time I couldn't eat rice. Since then, it's been 5 years, and rice is so diverse, you can do it in so many different ways that I have to go with rice.
Que? (What?) or Mande? (What? 2.0)
I have to go with Mande. Because if I ever said que" in front of my mom she would kill me. But when I'm with my friends, I use que.
Tu (you) or Usted (you 2.0)?
I have to use Usted with every person I don't know, because my family would also kill me if I said that.
Loteria (Mexican bingo) or Domino (dominoes)?
You make it so hard for me because I have a Mexican mom and a Colombian dad, so we have played both games in our home. I'm going to say dominoes because I loved playing it and my parents would always make me laugh because they would just cheat the game.
Messi or Ronaldo?
Historically, I have been a fan of Ronaldo. I remember watching the TV and asking myself who is this young guy who is good looking and also really good? He also happened to be playing for Manchester United alongside Carlos Tevez, who is my favorite player of all time. So, I have to go for Ronaldo.
As a member of the La Casa Hispanica community, I can say that Melissa has excelled in creating a space where everyone is welcome. La Casa Hispanica is refreshing. It gives us a break and allows us to connect, be ourselves, and have fun. As a Puerto Rican, I'm always yearning for an opportunity to express myself and my "Latinidad", in La Casa Hispanica I get to do so. Additionally, I have learned a lot about other Latin American countries and their experiences through creative outlets, such as games, food, and music. Therefore, I encourage everyone to join La Casa Hispanica. Join us to explore different cultures and improve your Spanish, but most importantly, join La Casa Hispanica if you're looking for a place where you can be yourself in a community that supports you.
Reopening the ARCH building
More than 100 students, faculty, and staff gathered in the ARCH building lobby amid the dulcet tones of the Penn Glee Club to celebrate the reimagining of the Arts Research and Cultural House (ARCH). The initiative will expand the scope of the cultural resource centers and affiliated groups, many of which were formerly housed at the garden level of the ARCH building. The centers will now have full use of the building, and Natives at Penn, formerly located at the Greenfield Intercultural Center, will join them.
Penn President Liz Magill spoke at the reopening ceremony. "For us to be a great university, we must be a welcoming, inclusive, and equitable community," she said. "The reimagining of the ARCH building, so fully in step with this idea and so strongly guided by student input and student leadership, is a critical milestone on an ongoing journey we're all working on. It embodies our efforts to make Penn a supportive place for our entire diverse community."
The Sept. 7 event celebrated the culmination of a long-term project. In response to student advocacy for additional space for the cultural resource centers, University leaders affirmed expanded use of the ARCH building in the fall of 2021, and student advocates and University Life worked with Provost Administrative Affairs on a multiphase project. Planning will continue through the current academic year to assess longer-term opportunities.
"The additional student space in the ARCH signifies a continued commitment by the University to strengthen their support and resources for the expanding diverse student populations," said Tamara Greenfield King, interim vice provost for university life, who oversaw the project. "This is just the beginning of many more enhancements to come."
Mercedes Owens, former president of the Undergraduate Assembly, worked with University Life on this change, attending weekly meetings with a student steering committee with the goal of creating tangible change. "I knew this would require purposeful collaboration, intense conversations around activism and allyship, powerful relationship development, and, most importantly, the establishment of trust," Owens, who graduated in 2021, said in an email. "Each generation of student leaders knows that making progress on this issue is one of the ultimate goals, especially the leaders belonging to marginalized communities."
Many of these students see the need for social equity in the form of centrally located safe spaces, Owens said. "The ARCH expansion is an incredible first step to address this issue."
The entire building now houses La Casa Latina, Makuu: The Black Cultural Center, Natives at Penn, and the Pan-Asian American Community House (PAACH) and includes common spaces and reservable rooms for community gathering, group study, and meetings.
The latter is essential, said Ashley Uppani, a third-year biochemistry major from Collegeville, Pennsylvania. Uppani is involved in the Asian Pacific Student Coalition and Spice Collective, which hosts "food-fueled discussions" for women and nonbinary people at PAACH. "With how involved all the cultural organizations are in planning events, ensuring the ARCH maintains space for use is essential, as otherwise we are left scrambling to find rooms," she said.
The process to get this space has been a two-decade-long student advocacy process, said Jeffrey Yu, a fourth-year philosophy, politics, and economics major from Roslyn, New York, representing the Asian Pacific Student Coalition. "It went on before us and will go on after us. We'll continue fighting for space."
Yu participated in the ribbon cutting at the ARCH reopening, along with Magill, Taussia Boadi, a third-year sociology major from Westchester, New York, representing UMOJA, and Elizabeth Ramos, a second-year biochemistry major from Eastvale, California, representing the Latinx Coalition.
"Our goal, for a long time, was having our own individual houses," said Ramos. "Seeing that we don't just have a floor now and we have a whole building is a great first step." Other positives for student representatives in the process included working directly with the administration and talking to with their constituencies and communities about what they wanted to see going forward, Ramos said. Building trust and transparency, she said, was paramount.
Ramos invited students to give feedback on the ARCH building. University Life created a survey where users can comment on building aesthetics, usage, and operations.
"The ARCH is now rebranded as a space for the cultural houses and their constituent members or affiliates," said Boadi. "We should be prioritized in space as well as every other aspect of this building."
"We're going to fill it; we're going to show we need more," Ramos said. "We're already doing that."